Advice
How to ensure your payment is made safely
No matter whether you're buying or selling, a smooth payment is the best way to end a successful transaction. Here, we explain how to take the risk out of making or receiving a payment using the main options that are available. Whichever method you choose, though, never send money for a vehicle you haven't seen.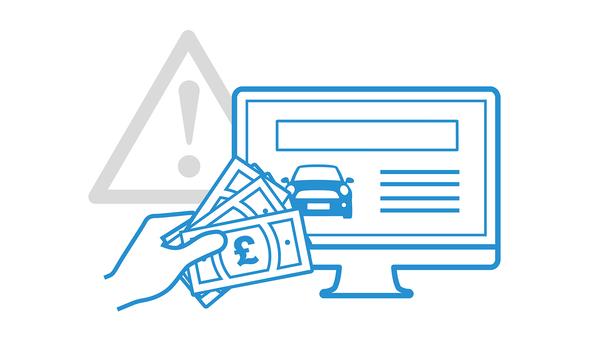 How to spot a fraudulent payment
When you're selling a vehicle, it's important you know how to spot the signs of a possible fraud. No matter how trustworthy the buyer you're dealing with appears, obey the following rules:
Never send money abroad
Never pay a large deposit
Don't hand over your vehicle until you're satisfied the funds are in your account. Check with your bank that you can withdraw funds safely on the cheque
Remember that your bank will not honour fraudulent drafts or drafts that cannot be cleared through lack of funds
Don't be pressured into releasing your vehicle. A genuine buyer will not mind waiting until the draft has cleared
Bankers' cheques
When you're selling a car, you should be aware of the possibility of receiving a forged bankers' draft.
The typical scenario will run something like this:
First, you receive a cheque from the buyer
Days later, your bank informs you the cheque was forged
The result is that the buyer has already taken posession of the vehicle and you're left without payment
To safeguard yourself, don't release your vehicle until you have confirmation the cheque is genuine and has been paid by the buyer's bank. Check with your bank to ensure the draft has been 'given value' rather than merely 'cleared'.
Be particularly wary of buyers who view your vehicle after the banks have closed and produce a bank draft already made out for the full asking price.
Escrow services
An escrow service mediates between a buyer and seller, and they operate like this:
First, the buyer transfers the payment to the escrow service
Then, the buyer takes delivery of the goods
Finally, the escrow service releases the payment to the seller
Some are entirely above board; however, others are fraudulent services which appear legitimate, but are run by fake 'sellers' who target unwitting buyers.
In a typical example, the 'seller' places a fake advert with an unusually low price to grab the buyer's attention. When the buyer enquires about the vehicle, they're sent a standard reply, promising to waiver the shipping costs and suggesting payment is made via a particular escrow service. After the money is sent, the buyer becomes impossible to contact and untraceable. If you are concerned that you are in such a position, look for signs it may be a fake escrow service. These include false licence numbers, logos and copyright details, as well as a mobile phone number disguised as a foreign landline.
On the other hand, there are also ways to spot a legitimate escrow service:
A legitimate service will never ask you to wire the funds directly to another party
Look for sites which have a padlock icon at the bottom of your screen and 'https://' at the start of the website address – this means the site is secure. Avoid ones that don't
If you're suspicious, type the company's name into a search engine. A legitimate escrow service will have a number of results listed, whereas a fake escrow site will have very few
Finally, remember that Free Trader UK will never recommend escrow, payment services or payment protection as a means to send or receive funds for a vehicle
However you take payment, always take care:
When receiving cash, ask for the money to be handed to you in a bank, where the notes can be checked for forgeries and paid in immediately
If you take a cheque, never let the buyer have your vehicle until the funds have appeared in your bank account, as the cheque could be forged, cancelled or stolen
Bank drafts, contrary to common belief, are not as good as cash, so treat them just as you would a personal cheque
An online bank transfer is one of the safest ways to pay, as it avoids having to handle large amounts of cash and the problems associated with cheques
What to do if you think you're a victim