Advice
What is part exchange for cars?
Learn more about part exchange – what it means, how part-ex works for cars, and how to prepare your car for a part-exchange.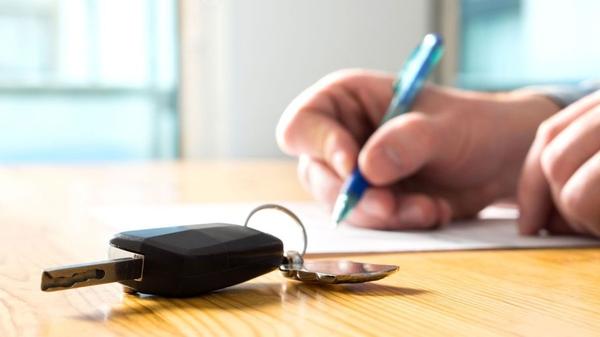 Part-exchange is a great way to contribute to the deposit on your next car, and an easy way to get rid of your current vehicle. Let's look at how part exchange works and its benefits, and what it all means.

What does part exchange mean?
When you part exchange, you trade your current car in for cash, which is put towards the deposit on your next car.
In a
part exchange
(also known as part-ex or P/X), both the car dealer and the buyer agree upon the trade-in value of the old vehicle. This value will depend on the vehicle's condition, mileage and other factors. Once the trade-in value has been decided, that amount is used as part payment and deducted from the price of the new or used vehicle that the buyer purchases from the dealer. You'll then either pay off the remaining amount in cash or take out a loan or finance agreement.
Is part exchange a good deal: advantages and disadvantages
Advantages of part exchange:
1. Save time
Part exchanging your car can save you time, as you'll avoid the hassle of advertising your old vehicle and talking to or haggling with potential buyers. Since your car is being bought by an experienced dealer, they'll thoroughly inspect your car before buying it from you through part exchange – removing the risk of dissatisfaction or returns.
2. No advertising costs
Many websites, such as Free Trader UK, provide
free valuations
, which show you how much your car is worth in terms of part-ex value. This saves you from the cost of buying and setting up an advert for your car.
3. Avoid having an extra car on your hands
If you need to sell your old car before buying a new one, part exchange can be a great option as you won't be stuck maintaining and looking after two cars at once. If you've already found the car you want to buy, part exchange frees you up to buy it – with no more waiting around for your old car to get sold before you buy your dream car.
4. Get a new car in your garage to replace the old
What's worse than having two cars on your hands? Not having one at all. With a part-ex deal, you can time it right and trade your old car in right as you're buying your new one, ensuring that you have a vehicle at your disposal at all times and you're never stuck without a means to commute.
Disadvantages of part exchange:
1. Part-ex values tend to be lower than sale prices
You probably won't get as much money for part exchanging your old car as you would for selling it privately, as dealers need to ensure they're able to cover any costs for repair and advertising and resell your car. If you want to get the most money for your car, list it for sale.
2. Haggling with dealers
Different dealerships will likely offer you different trade-in values for your part exchange, which means you may have to talk to a few dealers before you get a price you're happy with.
3. Can be complicated if buying a car on finance
While it's possible to part exchange cars on finance, the entire process can be complicated, especially if you buy the new car on finance too. You'll have to work out how much you have to pay for your current car on finance, how much your old car's worth and the dealer's willing to pay, as well as the finance deal for your new car.
How does part exchange work?
Prepare your part-exchange car
Before you start your part exchange journey, you should prepare your vehicle to make it look and work as close to new, so that you get a higher valuation and trade-in offer from the car seller. As a minimum, you should: •
Wash and clean
your car's interiors and exterior • Assess your car's current condition – including inside and outside of the car • Look for any faults or damaged parts that you can get repaired for a reasonable cost and which may help increase your car's value • Look for any missing parts and get them replaced We've got a comprehensive list of
things to do to prepare your car for sale
for more guidance. Work out which repairs and part replacements are worth it. You need the trade-in value to exceed the amount you spend on fixing the car, otherwise, you end up making a loss.