Best Of
Best JDM cars 2022
Inspired by videogames and movies there's a whole scene for 'Japanese Domestic Market' or JDM cars – here's what it's all about!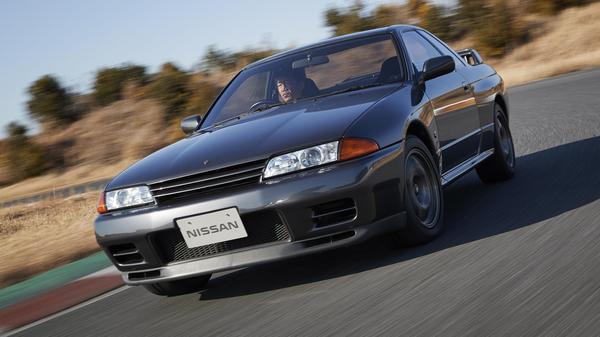 Searches for JDM cars
are up on Free Trader UK but what exactly are they and why is there such a fanbase? In simple terms 'JDM' stands for Japanese Domestic Market, and refers to cars originally sold in Japan but since imported to the UK for a second life on the other side of the world. But why go to the bother?
Firstly, there's the convenience of Japan also being a right-hand drive market, so unlike importing from Europe or America the car is geared up for driving on UK roads. For collectors chasing dwindling supplies of classic Porsches, Ferraris and other European exotica this is obviously attractive, along with the fact cars from Japan tend to be well maintained and less rusty than ones that have lived on our salty roads. Traditionally, though, the JDM scene tends to focus on specialist cars that weren't originally sold here. Fuelled by games like the original Gran Turismo (first launched in 1997) and movies like Fast and Furious, awareness of high-performance models from Nissan, Toyota, Mazda, Honda and Mitsubishi grew to cult status, and drove what were known as 'grey imports' of desirable cars enthusiasts craved from Japan. Through the late 90s and into the early 2000s this went hand in hand with modding culture but, as owners have matured, collectors are increasingly chasing the few remaining cars that survive in original condition. While performance models dominate some of the quirkier and less conventional JDM cars built for Japanese tastes have also found homes and an enthusiastic fanbase here in the UK. Here are some of our favourites.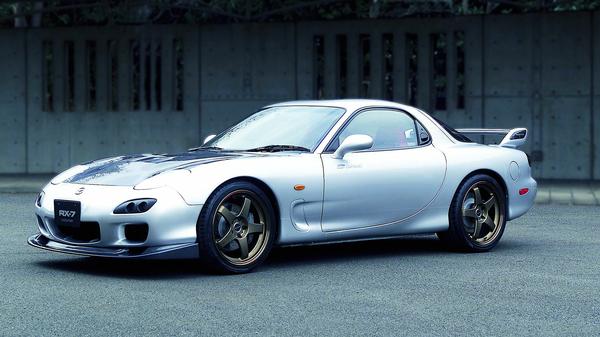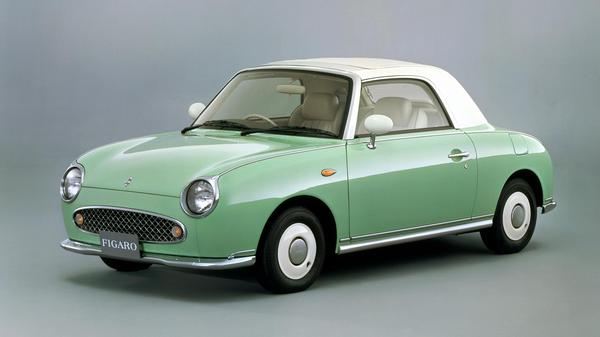 Nissan Skyline GT-R
Perhaps the most famous of all JDM cars, the
Nissan Skyline
was developed from a lineage of legendary touring cars that dominated Japanese motorsport from the late 60s onwards. While Skylines raced outside of Japan – and crushed all before them – it wasn't until Gran Turismo made it the poster car for the PlayStation generation that it really came to worldwide fame. The R32, R33 and R33 GT-Rs of the late 90s and early 2000s are true modern icons, Nissan officially importing a tiny number of the latter two versions into the UK at the time while many were also brought in privately. Now of an age where American fans can now import them too, demand for old Skylines is up, and prices with it.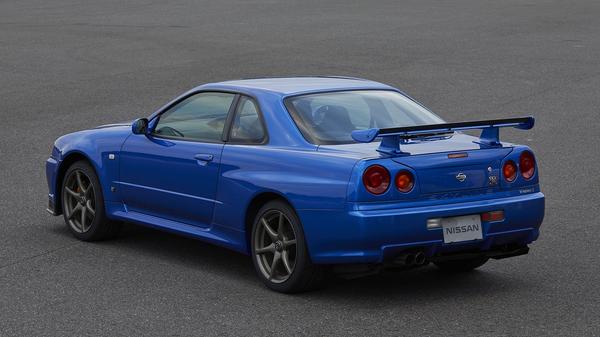 Subaru Impreza
Before Colin McRae shot to rallying fame in the mid-90s Subaru was better known for building sturdy pick-ups and estate cars for farmers and other country types. McRae's achievements changed that pretty much overnight but, while Subaru sold turbocharged Imprezas that resembled his rally car here in the UK, the
WRX
and
STI
versions the fans really wanted were never officially available outside of Japan. That didn't stop people bringing them over, though, and legendary JDM models like the 22B, Type R coupes and improbably named WRX STI Spec C Type RA-R still have a huge following, as have STI versions of other Subaru models like the Legacy and Forester.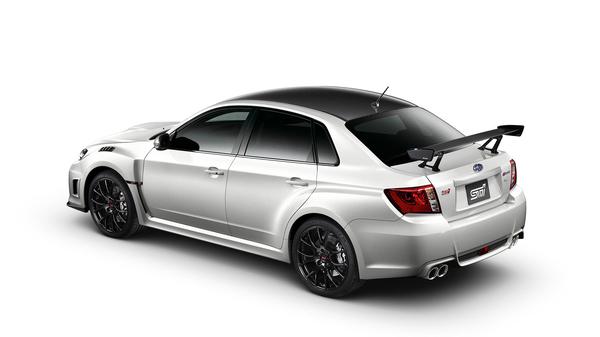 Mitsubishi Evo
The Impreza's nemesis in 90s rallying was also its biggest rival in its domestic market, the legendary Evo versions of the otherwise unremarkable
Lancer
saloon selling in huge numbers to home fans but rarely seen outside of Japan. The Evo's wild looks, innovative four-wheel drive technology, incredible performance and unobtainable nature all added to its exoticism and, through its first six generations, it was always a rarer sight than the Impreza, even in its heyday. Those that did make it here were often driven hard, modified and otherwise thrashed so if you still crave a taste of 90s Evo craziness a fresh JDM import is still desirable.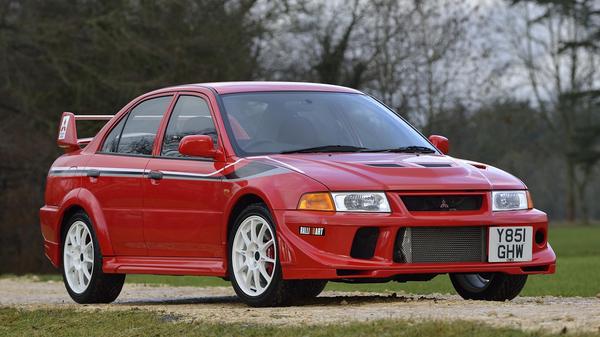 Honda Integra Type R
In more recent years the Type R badge has adorned Honda hot hatches here in the. But, back in the 90s, it was a JDM-only thing, the original, high-revving
Civic Type R
an incredible hot hatch the Japanese pretty much kept to themselves. There were Type R versions of the amazing NSX supercar Honda again kept for the home market only, though video of Ayrton Senna driving one around Suzuka circuit back in the day did rather let the cat out of the bag there. NSX Type Rs are now incredibly sought after for this heritage and some of those original Civics made it over as well. But the definitive JDM Type R is arguably the Integra coupe, which over various generations has been regarded as one of the finest front-wheel drive performance cars of all time.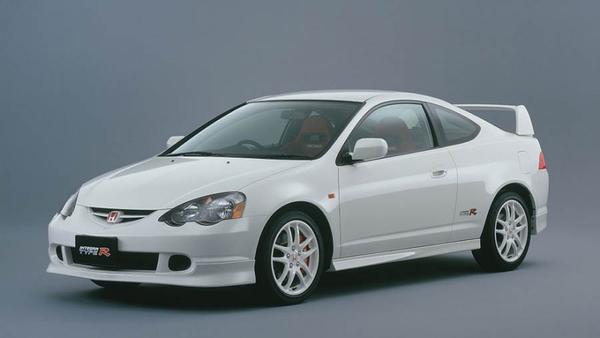 Mazda Bongo Friendee
Most people associate the term JDM with performance cars but the scene in fact extends to a more diverse range of vehicles than you might think. And, comedy name or not, the
Mazda Bongo Friendee
is a prime example. At a time where European camper vans were expensive and very much back to basics the Bongo was affordable to buy and packed with tech, including the folding Auto Free Top that opened to create usable sleeping space above the cabin. As chirpy as the name would suggest, the Bongo Friendee's compact size compared with more conventional campers made it popular both as an everyday people carrier and weekend warrior alike.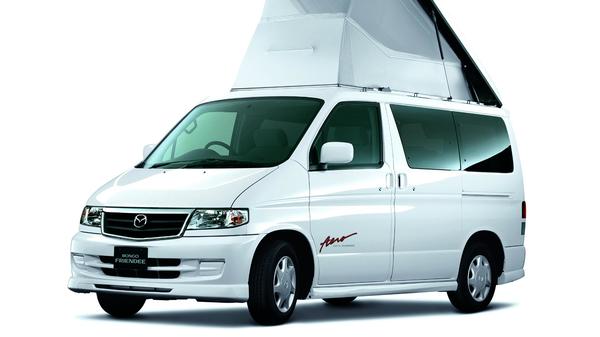 Toyota Corolla AE86
From its earliest years the
Toyota Corolla
has come to define the brand's 'white goods' image and, in all fairness, the regular models were not among the most exciting cars ever made. Among it all, though, the AE86 coupe versions stood out as something different and, back in Japan, became iconic through their association with drifting culture, personified by a manga comic strip called Initial D. That and Gran Turismo brought the AE86 to wider attention outside of Japan and, while you could buy a Corolla GT coupe here in the UK officially, the more exotic looking Sprinter Trueno and two-door coupe remain iconic JDM models.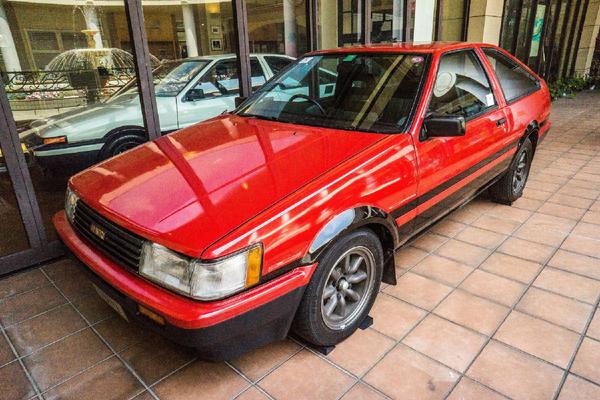 Mazda RX-7
You'll be spotting a pattern by now but, while Mazda did sell the
RX-7
in the UK, the most exciting versions were reserved for the home market back in Japan. The culture of building lots of limited editions all with confusingly abstract names and seemingly similar specifications adds to the sense of mystery, highly desirable models like the Spirit R coming kitted out with tuned Bilstein suspension, fancy lightweight wheels and racing seats denied to buyers of (relatively) toned down UK-spec ones. Fast, beautiful, technically interesting for its rotary engine and truly lovely to drive, the RX-7 is a true JDM icon.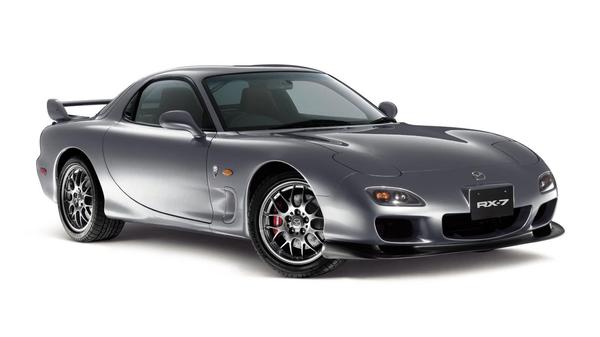 Nissan Figaro
Most Nissans of the late 80s and early 90s were, with the best will the world, on the dull side. Yet there was a bit of a mad streak within the company, expressed through a run of eccentrically retro-looking cars like the Pao, Be-1 and Citroën 2CV inspired S-Cargo van. Best known of all was the
Figaro
, which was based on the Micra but reclothed in pastel-coloured and chrome trimmed coupe bodywork for a cute look that found many fans outside of Japan. With a perky little turbocharged engine, lightweight plastic panels and a full-length retractable roof panel the Figaro was surprisingly fun, and a popular choice here in the UK for a time. They are, perhaps, less fashionable now but still embody the quirkier side of JDM culture.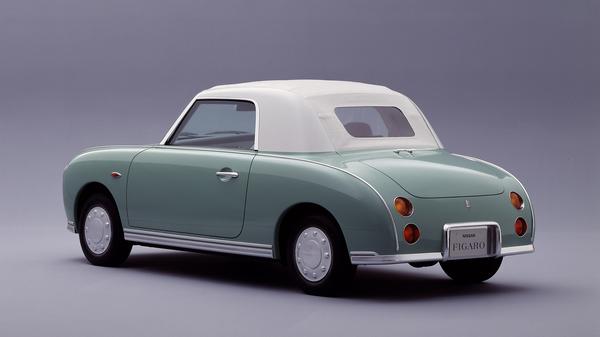 Toyota GRMN Yaris
Tastes change and, over the years, more and more previously JDM-only sub-brands like NISMO, Type R and others have become fixtures in Japanese manufacturers' global ranges. But, just as it seemed the age of JDM exotica was over, Toyota has reinvigorated it with a very special version of its stellar
GR Yaris
hot hatch. Known as the
GRMN Yaris
, it costs nearly twice as much as the regular GR and is available in either Circuit Package or Rally Package forms. Both feature extensive carbon bodywork, a bonnet scoop, extensive weight saving and additional welding on the bodyshell for extra stiffness. A total of just 500 will be made, all allocated in a special ballot exclusively for Japanese buyers. Chances of importing one and kickstarting a new era of JDM specials? Pretty slim, given how rare and expensive it will be. But fair play to Toyota for putting a modern spin on this classic format!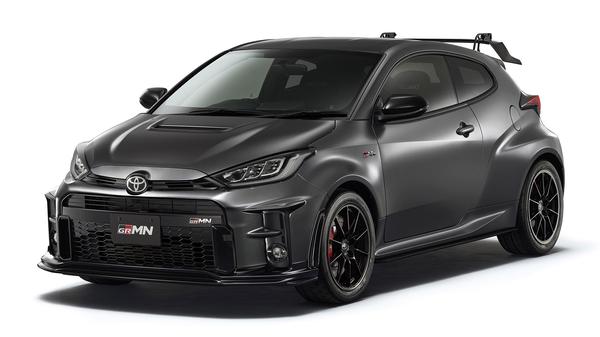 What is a JDM car?
A Japanese Domestic Market car is one built for and originally delivered new in Japan, and then subsequently exported as a used vehicle to another country. A JDM car can be more-or-less identical to versions sold here, even if it was sold under a different name. The first-generation
Mazda MX-5
was known as the Eunos Roadster in Japan, for instance, but they were pretty much identical, and many on British roads were imported as used cars at some point in their lives.
Other JDM cars may be variants of cars we knew here that simply weren't available on the UK market. The classic Subaru Impreza is a good example of this, with high-performance WRX and STI models highly sought after by enthusiasts for their extra performance over the Turbo versions sold here. Meanwhile others still are cars never originally seen in UK showrooms, ranging from icons like the Nissan Skyline to quirkier models like the
Suzuki Cappuccino
or Mazda Bongo Friendee camper. In the face of customer demand some of these – like the Nissan and Suzuki – were subsequently officially imported by their manufacturers into the UK.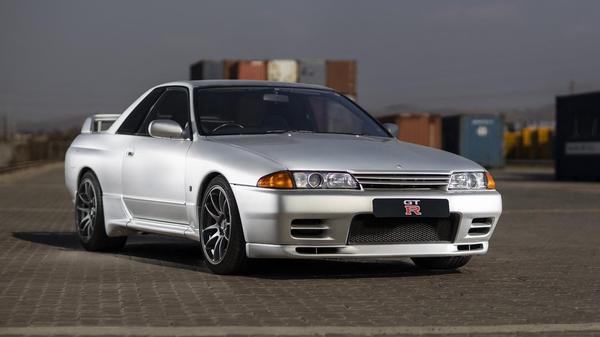 Are people still importing JDM cars?
Yes! While not as big a scene as it once was the JDM market has become more specialised and focused on the ultra-desirable and rare models sold only in the Japanese market, like early examples of the Nissan Skyline or Honda Integra Type R. Specialists can help you track down a car in Japan, arrange purchase and then shipment to the UK if they don't have what you want in stock. Others are still out there buying up cars on spec, bringing them to the UK and selling them as used models here.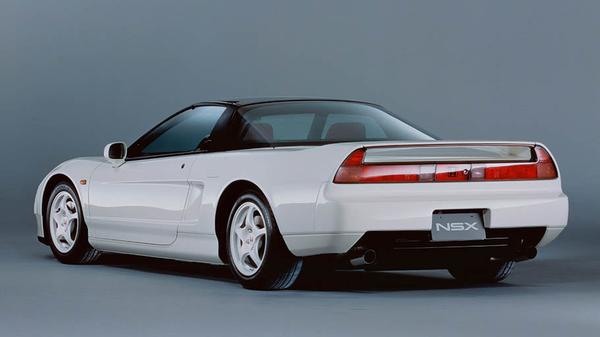 Should I buy a JDM car?
At one time JDM cars offered a good value alternative to mainstream second-hand cars, given they were often better equipped and in superior condition to many of those in the market here. For a period big MPVs and SUVs were just as popular to import as the performance models but many of these have big engines and thirsty automatic gearboxes, so are less desirable these days.
For enthusiasts and collectors, though, JDM cars are still highly prized and the idea of finding an original, low-mileage 'unicorn' model and bringing it over here is all part of the fun. Given cars that have lived in Japan tend to have been better looked after and are often less rusty than those that have spent years on British roads a JDM model can still be a more attractive option if you are chasing a particular car.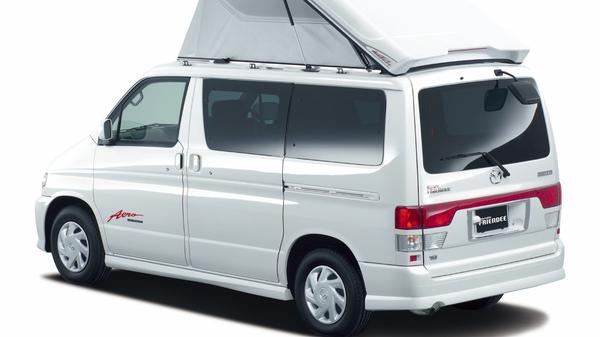 Is buying a JDM car risky?
Used JDM cars bought for UK drivers tend to be acquired by importers at auctions, and the specialists over here have good contacts and know what they're looking for. Often, you'll get a report (and maybe photos) based on a cursory inspection of the vehicle and a grade for its condition and mileage but, at the end of the day, you're buying a used car from the other side of the world, often with minimal history and trusting the word of the person who's bid on it at the auction. That goes against a lot of the advice you'd usually give someone buying a used car but, for specialist models, the companies involved pride themselves on finding the very best cars and, once they're here, doing whatever work is necessary to get them registered and fit for sale.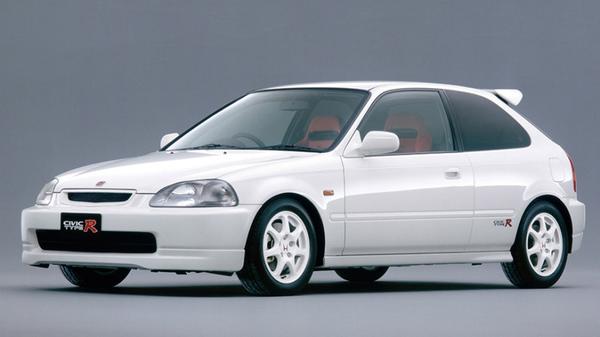 Is a JDM car legal to drive on British roads?
Depending on the age of the car there are certain rules and regulations to consider before buying a freshly imported JDM car and having it registered. If you're importing a car yourself, or through a specialist, and it's over 10 years old it only has to pass a British MoT and emissions test to drive on UK roads. Strangely, this can mean cheaper VED than near-identical UK market models. They can, however, fall between the cracks of things like
emissions zones
because they're not on the databases, so what you save on one hand you may end up paying for with the other.
If you're buying a JDM car that's been in the UK for a while it may have been through what's known as a
Individual Vehicle Approval, or IVA
, which was previously known as a Single Vehicle Approval or SVA. This is required for cars that are under 10 years old upon first UK registration and is a much more rigorous, costly and potentially complicated process that may require changes to lights, instruments, exhaust systems and other components. It only needs doing once, though, and if the car is already registered here the necessary modifications should already have been done.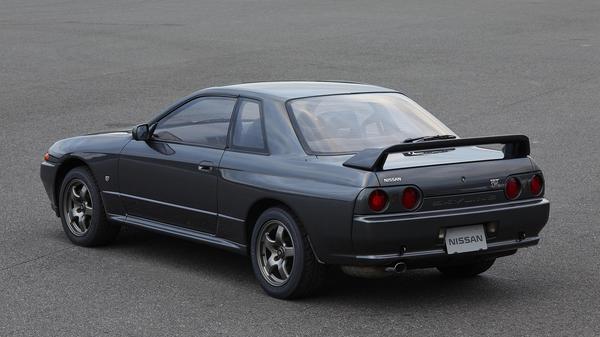 Are JDM cars more expensive to own?
While many JDM cars weren't originally sold here they often share common components with others that were, so spares for engines, brakes and other mechanical parts may not be as tricky to find as you might fear. There is also a thriving specialist industry expert in servicing JDM cars, with supporting clubs and forums who can help with technical advice. It's more difficult when it comes to things like body panels, trim parts or interior fixtures and fittings, so even minor damage to a JDM car could be expensive and difficult to repair. For this reason they can often be more expensive to insure than equivalent models originally sold in the UK market and still supported by manufacturers. That said, there are specialist insurers who understand the particular requirements of JDM vehicles and can offer decent rates. Owners' clubs and specialist sales and repair shops will likely be able to offer advice here.
Depending on the engine and any potential modifications some JDM cars are also best run on 'super' unleaded (
now sold as E5 fuel
) to match the higher quality petrol they were calibrated for in Japan, which can cost you more when you fill up.