Best Of
The best small electric cars 2022
EVs come in all shapes and sizes and small ones make perfect cars for commuting, urban driving and general scooting about – here are our favourites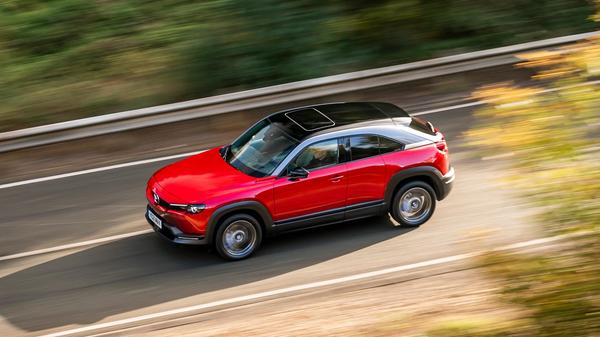 Electric car
headlines inevitably get hogged by the latest premium models with their huge batteries, crazy horsepower and supercar-beating acceleration times. And, it's true, the incredible pace of development in battery electric vehicles (or BEVs) is largely being driven by the strides folk like Tesla, Porsche, Audi and BMW are making at the top end of the market. But, back in the real world, there's also a growing number of smaller, more affordable electric cars to choose from.
Electric power makes perfect sense for cars like this too, given they generally cover shorter distances so don't need big, expensive
batteries
.Plug it in overnight and you start each day effectively with a 'full tank', and more than enough range to cover a typical commute, school run or kind of errands most people use small cars for. Even with most qualifying for the plug-in grant the upfront cost compared with equivalent ICE cars remains intimidating at this level, but the situation is improving all the time and, if you're lucky enough to have a two-car household, keeping an ICE or hybrid for bigger trips and an all-electric smaller vehicle for zipping about makes real sense. These are our current favourites!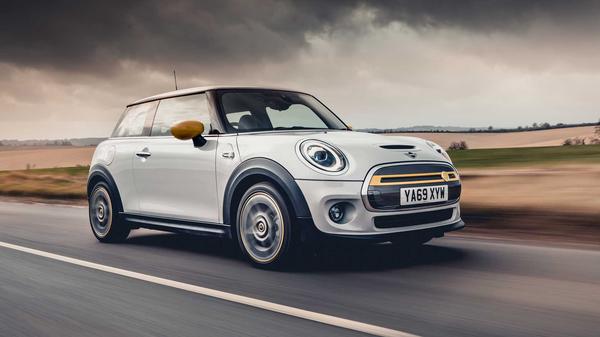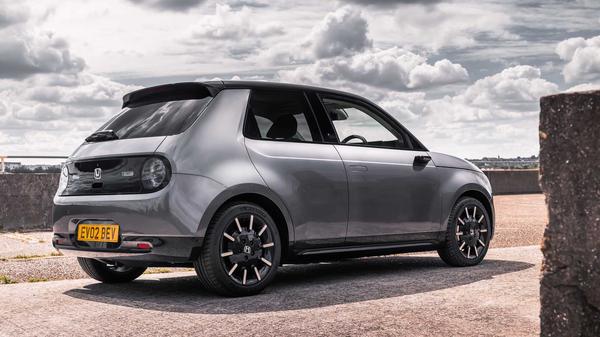 Renault Zoe
Renault was quick to the EV game and cleverly used its proven skills in designing cool small cars to move into the electrified world. Experience of both shows in the Zoe, which may not be as funky to look at or as cool as some of the new arrivals in this sector but fights back with ease of use, decent range and – best of all – affordability through favourable monthly finance costs. If going electric feels like a leap of faith after a lifetime of owning ICE cars the Zoe's proven qualities and established presence in the market makes that feel a lot less scary.
Read the review
or
explore the Renault Zoe range on Free Trader UK!
Fiat 500e
Retro looks and modern tech prove a winning formula for the newly electrified Fiat 500, this urban favourite given a whole new lease of life in battery powered form. While it looks pretty similar to the previous ICE version this is in fact an entirely new car, as you'll see from the much more modern looking interior and tech. It's also available with a choice of two battery sizes, so if you're confident you'll only be doing short trips you can save money upfront by going for the smaller one. If you need to go a bit further afield the 42kWh option gives you that freedom, and is comparable with cars like the Zoe.
Read the review
or
explore the Fiat 500 range on Free Trader UK!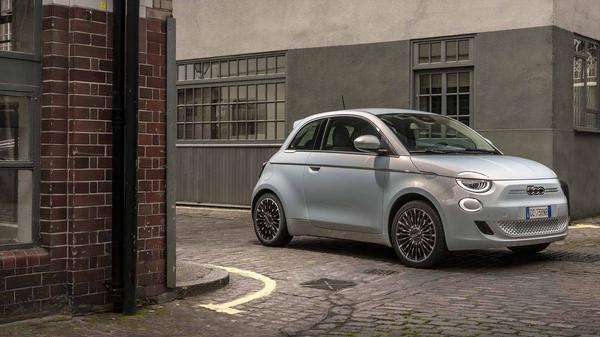 Vauxhall Corsa-e
While some people are keen to make a design statement with their EVs the Corsa-e goes the other way and just looks, well, normal. That's no bad thing, given how fundamentally decent the Corsa is all-round and makes the emotional leap a lot less intimidating. It's just a Corsa at the end of the day, the fact it's powered by batteries and a motor rather than a petrol engine a pragmatic choice. Good to drive with perky performance, the official 200-mile range is more than enough for most small car journeys too. If that appeals but you want something a little funkier looking the
Peugeot e-208
is basically the same car underneath but, perhaps, just that bit more stylish.
Read the review
or
explore the Vauxhall Corsa range on Free Trader UK!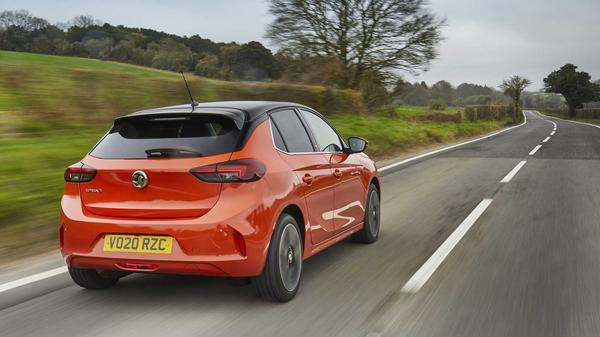 Honda E
What were we just saying about design statements? If the idea of an electrified Vauxhall Corsa or Peugeot 208 just seems a little too safe and you want to announce your electric switch to the world there are few better looking ways of doing it than the retro-modern Honda E. Perhaps larger in the metal than you might expect from the pictures, it's still a beautiful looking thing on the outside and – arguably – even better on the inside. We enjoyed
living with one
and the coolness of that design never gets boring, though the limited range can be a little frustrating at times. If you rarely leave city limits and want to look cool around town that won't be an issue, though.
Read the review
or
explore the Honda E range on Free Trader UK!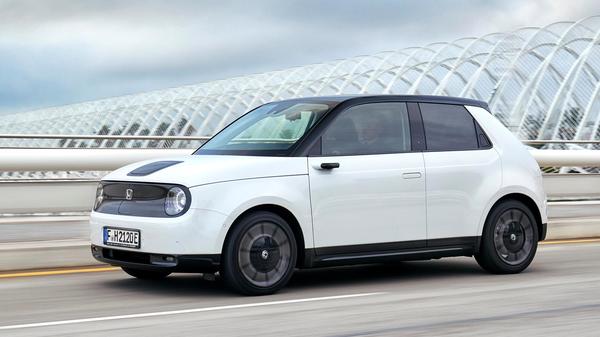 Mini Electric
Like the Fiat 500e, the Mini Electric puts an electrified twist on past glories and leans heavily on the retro styling that has served the British-built icon well for two decades since its modern reinvention. Parent company BMW kickstarted its early experimentation in electric cars with the Mini some years back, learning much from the early adopters who signed up to effectively be part of the test programme. That experience shows in the overall polish of the Mini Electric's driving manners, which successfully translate the nippiness and sharp handling we've always enjoyed in the ICE versions into the electric age. A bit more range would be nice but the Mini Electric looks good, goes well and is a successful reinvention of a deservedly popular small car.
Read the review
or
explore the Mini Hatch range on Free Trader UK!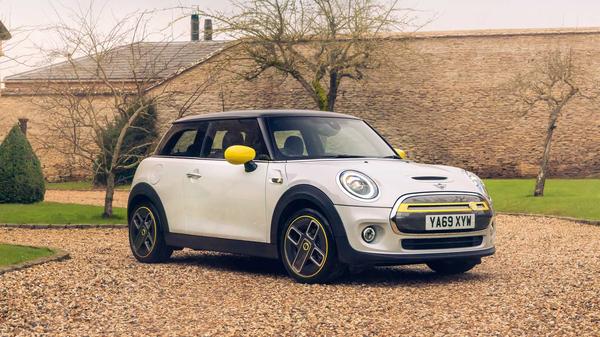 Mazda MX-30
Where European brands like Mini and Fiat have repurposed retro design for their electric small cars Japanese rivals like Honda and Mazda have got a bit more creative with the format. And the MX-30 is a great-looking car, with a hint of fashionable SUV stance, a stylish interior trimmed in cork in a nod to Mazda's origin story and those quirky, reverse-hinged rear doors. It also drives with the spirit we enjoy in all Mazda products, the lightness and precision at the wheel making it more fun than many equivalent EVs. The deliberate decision to go with a small battery to save weight and cost restricts the viable range to those doing shorter, urban trips but a 'range extender' version with a small onboard generator is coming for those who need to go further.
Read the review
or
explore the Mazda MX-30 range on Free Trader UK!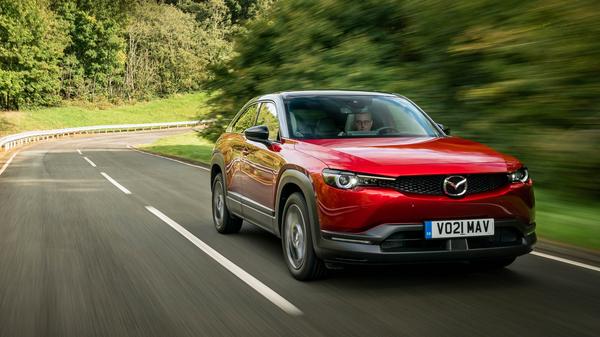 Peugeot e-2008
Based on the same basic foundations as the e-208 (and
Vauxhall Mokka-e
) the Peugeot e-2008 proves full electrification can be made viable and affordable in the popular compact SUV/crossover market. It looks great, has enough space to handle the school run and general family errands, has plenty of performance and the official range of about 200 miles will be plenty for the typical usage a car like this gets. Given the quality of the product, growing interest in electric models and general popularity of this style of car we'd expect it to hold its value pretty well, too. Peugeot also has an excellent record for reliability. Wins all round!
Read the review
or
explore the Peugeot 2008 range on Free Trader UK!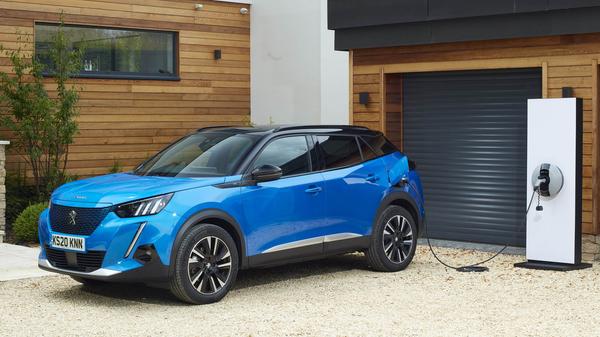 Smart EQ ForTwo
It might carry the same 'EQ' branding as Lewis Hamilton's hybrid F1 car but, rest assured, that's about as much DNA as the electrified Smart ForTwo shares. No matter because, while the Smart was conceived long before EVs were on the mainstream radar, its short but tall format with occupants on a raised floor created the perfect space to stash batteries and swapping out the rear-mounted ICE motor for an electric one was logistically straightforward. You won't get very far in the EQ ForTwo given its official range of just 80 miles (call it more like 50, realistically) but, for what it's designed for, that's absolutely fine and the small battery is quick to charge from the relatively low-powered hook-ups you'll likely find out and about in town and in supermarket car parks. Pricing is competitive and the tiny on-road footprint is just as useful as ever, too. Whisper it, but the Smart might actually be
better as an EV
than it ever was with a conventional engine.
Explore the Smart ForTwo range on Free Trader UK!
ORA CAT 01
True, Chinese brand ORA is a new face on the European market and something of an unknown quantity. But the CAT 01 has gone down well with its cute, retro styling and, going by the numbers, the hardware underneath should deliver the range and performance to compete with any more established rival. Given the electric car expertise coming out of China right now you can have reasonable confidence in the hardware as well, the fact it will be sold with a five-year warranty also helping. A starting price of around £25,000 should be competitive and, if the build quality is up to standard, we can see the ORA CAT doing well in the small electric car market.
Read more
about the ORA CAT 01 on Free Trader UK!
Citroën Ami
Officially a quadricycle rather than a car and designed with city car-sharing schemes in mind, the Citroën Ami is limited to 28mph and incredibly basic inside. That, the limited performance and the relatively high upfront cost perhaps make it less appealing as a private purchase but as pay-as-you-go urban transport it looks a step up from the bikes and e-scooters prevalent in many cities across the world and – whisper it – it's actually quite fun to nip about in, so long as you don't go anywhere near big roads.
Read more
about the Citroën Ami on Free Trader UK!