Expert Review
Volkswagen ID.3 Hatchback (2020 - ) Electric review
Volkswagen's all-electric ID.3 hatchback is here, in a bewildering, staggered array of models and trim options - stay with us as we try and make sense of it all!
The Free Trader UK expert verdict:
Available new from £32,200
Volkswagen still has some electric Golfs to sell but the real buzz is about this new all-electric ID.3 hatchback and the ID.4 SUV to follow. Don't be put off by the high prices of the First Edition models that will be the first in showrooms, given more affordable versions will follow, albeit with shorter range and less power. While the ID.3 looks good on paper the overall rating reflects the lack of stardust or excitement, which others in the game successfully achieve.
Reasons to buy:
Reasonable price
Cool interior
Decent range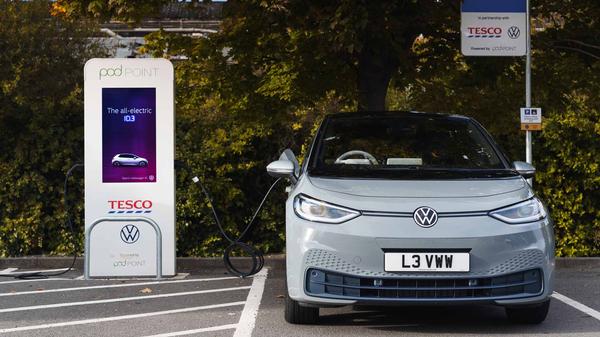 Running costs for a Volkswagen ID.3
Pricing for the ID.3 increases dramatically as you progress up the range and depending on which options package you go for, with as much as £10,000 difference between trim levels. A cheaper version with a £25,000 starting price will come later. Even without that entry-level model, and taking into account those fixed-cost options packages, (see 'Features for a Volkswagen ID.3' below) you still won't be paying too much more than you would for a
Peugeot e-208
or
Vauxhall Corsa-e
and you get way more range, interior space and car for the money. On top of this, if you buy an ID.3 and switch your home electricity provider to Octopus Energy you can get up to 8,000 free miles of electric
charging
, and VW has teamed up with Tesco and PodPoint to provide free
public charging points
at the supermarkets for its customers.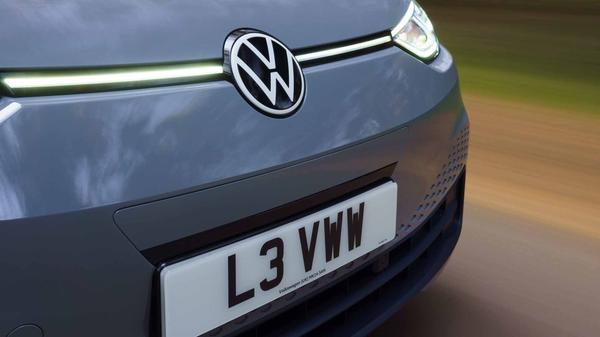 Reliability of a Volkswagen ID.3
This is an all-new offering, so we'll see about bits falling off the car or breaking as its lifespan grows. In the meantime, thanks to the simplicity of an electric motor and battery, there's a simple Fixed Service schedule offered by VW, which is offered every year or 20,000 miles after the initial two-year service. The ID.3 has a three-year/60,000-mile warranty which is standard fare, and a year's Volkswagen Assistance including European breakdown cover. The battery has an eight-year/100,000-mile warranty. Volkswagen warns that "gradual reduction in battery capacity over time is integral to the nature of the component and does not represent a defect".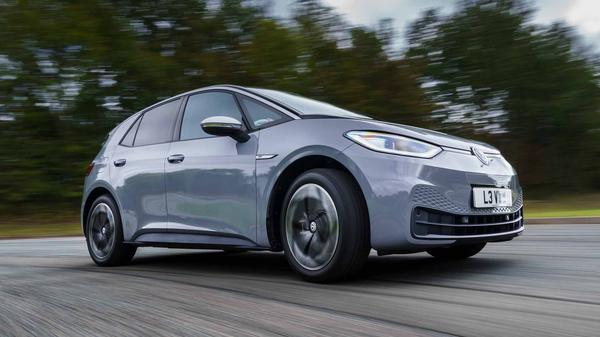 Safety for a Volkswagen ID.3
Among the safety innovations is a new centre airbag, which deploys between the two front seats in the case of a side impact, to stop the front occupants form colliding. Standard safety features across the range include interventions to stop you straying into another lane, 'Front Assist' which brakes if required to avoid a collision, 'Swerve support' which manages the steering if an obstacle is detected, and Side Assist, which monitors blind spots. On top of those systems, additional packages give you more, such as the Travel pack, which brings you active cruise control and near-autonomous active steering. Emergency Assist is another, slightly bizarre, option, which brings the car to a standstill if the car figures the driver is no longer conscious or capable of driving. Where possible, it also guides the car to the side of the road. Once stopped, the car attempts to rouse the driver by steering jerks or an emergency stop. The hazard lights are activated and the car attempts to draw other people's attention to the car with some erratic steering manoeuvres. VW claims this is potentially life-saving technology. We guess so; it just sounds slightly overblown.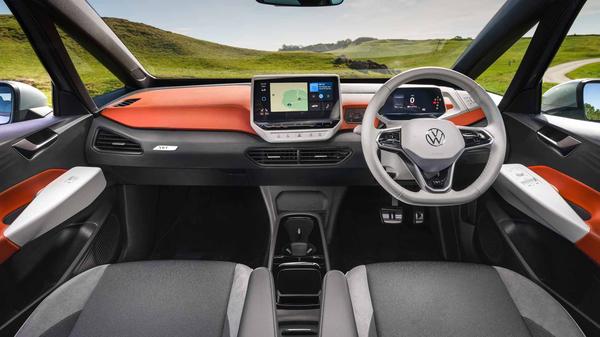 How comfortable is the Volkswagen ID.3
The ID.3 is lovely and airy, with plenty of space inside for four adults, and a boot that is slightly bigger than the Golf's thanks to the car being built on a dedicated platform for electric vehicles, rather than an adapted internal combustion model. With the batteries tucked beneath there's a flat floor and VW uses that space for multiple storage trays and pockets, plus two cupholders. Both front seats get an arm rest - we're big fans of the humble arm rest - and the whole space feels less hatch-like and more MPV-esque, which is no bad thing when it comes to practicality. And thanks to a simple, reduced dash, there is a lot of space and light around the driver and passenger. Clever design touches include engineering two electric window buttons for the front, and the touch-sensitive word "rear" next to them, which changes the switch operation to the rear windows. The ambient lighting along the cabin, and the white steering wheel, door handles and screen surround in our test car, gave it all a slightly futuristic, cool feel. But we found it all rather lacking in character. Compare and contrast with the
Honda e
, Peugeot e-208 or
Mini Electric
, and it feels almost boring in comparison. Sometimes a car just doesn't touch your soul…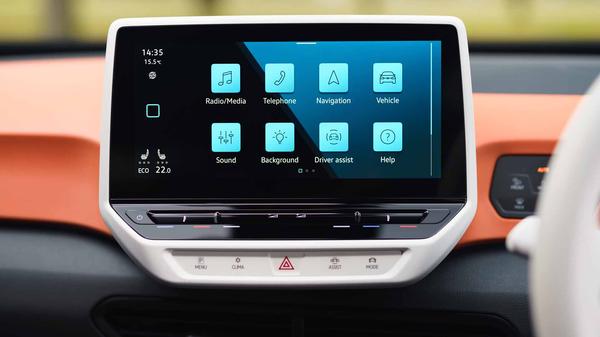 Features of the Volkswagen ID.3
The base model, the ID.3 Life, comes with adaptive cruise control, Front Assist, Lane Assist and City Emergency Braking (see 'Safety for a Volkswagen ID.3'), ambient lighting with 10 colours, arm rests, sat-nav, Dynamic Road Sign Display, driver profile memory, front and rear parking sensors, reversing camera, two USB ports, keyless start, voice control and 18-inch wheels. It's a sizeable list and makes you wonder why you'd venture further up the model range. It also gets more complicated as you do so, because the seven packages - Life, Business, Family, Style, Tech, Max and Tour (only available with the Pro S version) - are made up of five equipment packages - Comfort, Infotainment, Design, Assistance and Sport. Oh, and each of those five packages comes in basic or Plus flavour. Still with us? As an example the base model, Life, comes preconfigured with the Comfort and Infotainment packages, while Business comes with those plus Design and Assistance. Family gets Comfort Plus and Design Plus. And so on. We recommend you find a friendly dealer with time on their hands to walk you through what you need, given this is probably not an occasion for online ordering. One point docked in this category for total confusion.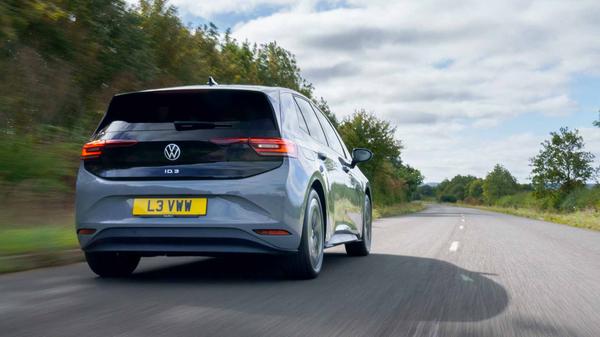 Power for a Volkswagen ID.3
The 204 horsepower from the rear-mounted electric motor is totally adequate for a car of this size, loaded or not, but it's the range we really love about the ID.3. Time spent with electric cars with a usable range of less than 150 miles proves these vehicles just don't work as the main household transport for most people. Not so with the ID.3, which offers either 260 miles or 340 miles, the latter into proper Tesla territory. If you put pace ahead of range in your priorities the ID.3 Pro Performance does a maximum 260 miles, hits 0-62mph in 7.3 seconds and has top speed of 99mph from its
58kWh battery
. Upgrade to the ID.3 Pro S and the maximum range from the 77kWh battery is that much more appealing 340 miles, the power and top speed are the same and the 0-62mph a still brisk 7.9 seconds. Or, as we said in the running costs section, you can hold out for that more affordable and slightly slower entry level version as and when it joins the range. The rather bewildering choice is yours.