Long Term Review
Living with a… BMW M440i Gran Coupe (Final report)
Is a BMW with a big petrol engine still relevant in the electrified age? We've had six months with an M440i Gran Coupe to find out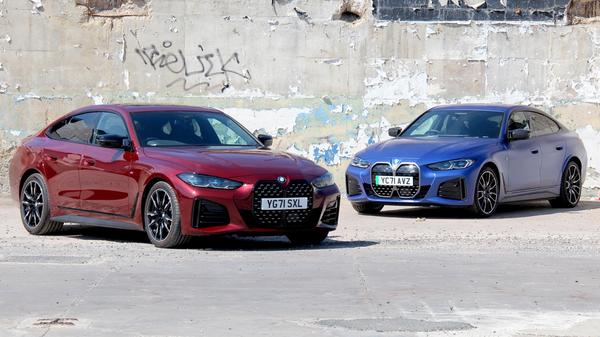 While everyone rushes to
electrify
it's perhaps surprising to learn cars like this BMW M440i Gran Coupe still exist. Call it red meat for BMW fans if you will, but a sporting four-door coupe with a 3.0-litre turbocharged petrol engine and only the merest of
hybridisation
looks about as on-message as ordering a juicy steak while dining with a party of vegetarians. But, like a slab of sizzling sirloin, 374 horsepower, a sprinkling of the M division fairy dust, BMW's xDrive all-wheel drive system and a ton of tech seems a teasingly guilty pleasure, the sleek lines combining seating for four (five at a pinch) and a decent boot.
Having been impressed by the Gran Coupe's electrified cousin
the i4
(it's fundamentally the same car, just with a battery powertrain) I am especially curious to see if I can 'go back' to a car with a big petrol engine of this nature. More comparisons between these two as we go and, hopefully, an opportunity to test them back-to-back. At this level it's impossible to ignore the
Tesla Model 3
as well. If neither of these appeal other options include the
Audi A5 Sportback
, which goes yet another way again with a sophisticated diesel powertrain but compares closely on price, performance and prestige.
Read the review
and
explore new and used 4 Series Gran Coupes on Free Trader UK.
Skip to:
Month 1 – In your face!
Month 2 – A flying start
Month 3 – The ultimate driving machine?
Months 4 & 5 – The premium on being premium
Month 6 – M440i versus i4 – does electric beat petrol?
What is it?
Model: 4 Series
Version: Gran Coupe
Spec level: M440i xDrive
Options fitted: Visibility Pack, inc. laser lights (£1,500), Technology Plus Pack (£3,650), Comfort Plus Pack (£1,950), BMW Individual Lights (£300), sunroof (£950), carbon fibre interior trim (£500), M Sport front seats (£890), Shadow Line trim elements (£200)
Cost as tested: £64,745
We like
Soulful six-cylinder engine
Sporty, high-quality interior
Surprising practicality
We don't like
Expensive to buy and run
Electrified i4 relative possibly more appealing
Costly options
Month 1 – In your face!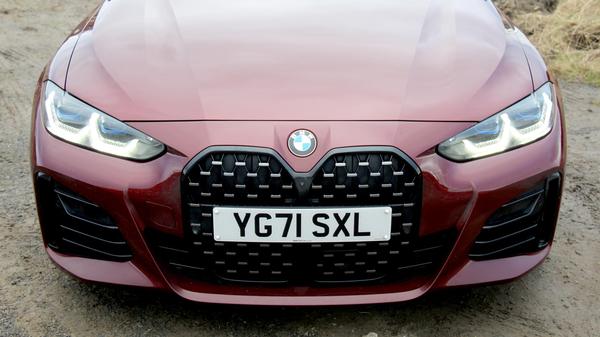 Mileage: 2,195
MPG: TBC
Let's get the grille out of the way first. For sure, BMW's new corporate look divides opinion and gets social media buzzing. Long-time fans seemingly hate it but those without such emotional investment – like my kids – are less bothered. I'll say I'm getting used to it and, against the smart Aventurine Red paintwork, it doesn't offend too much. That colour really sets the Gran Coupe off nicely, too. And it's lovely to have a car in something other than the 50 shades of grey or silver you see on most premium models these days. It looks super low-slung and sleek among the SUVs and crossovers as well, while the hatchback tailgate and rear doors make it a coupe you can actually share with the family. At least so long as you don't have more than a couple of kids, given the middle seat in the back isn't an especially appealing option. On first encounter there is a hell of a lot of tech to get to grips with inside, but having run BMWs before I feel on familiar ground and the basic structure of the menus comes naturally even if there's more functionality than ever. And you have your pick of the ways to interact with it, be that voice, gesture, touch or via a turn-and-push rotary dial. I prefer the latter, on the basis I don't like talking to machines, you can navigate the menus without taking your eyes off the road and the gesture control has always seemed a pointless gimmick. But, hey, you have the option. I'll try not to go too heavy on the number crunching at this stage but comparing a car like this with electric alternatives shows what a determined choice a big petrol engine is these days. The 184g/km CO2 isn't actually bad and the trip was showing an astonishing 39mpg when the car was dropped off but even these stats incur the hefty £1,345 first-year
VED
and punishing 37 per cent
Benefit In Kind
rate. That means nearly £4,000 per year in tax if you're a basic rate
company driver
, against the couple of hundred quid an i4 or Tesla Model 3 would cost. Ouch. Is the sweet soul music generated by that traditional BMW six-cylinder engine under the bonnet enough to compensate? Time to put some miles in and find out.
Back to top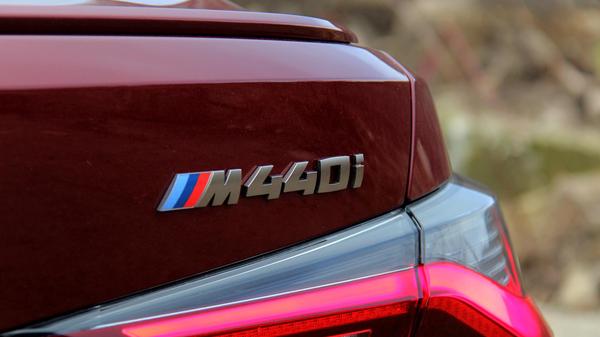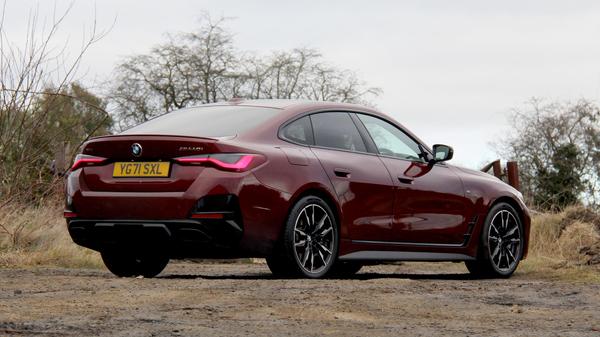 Month 2 – A flying start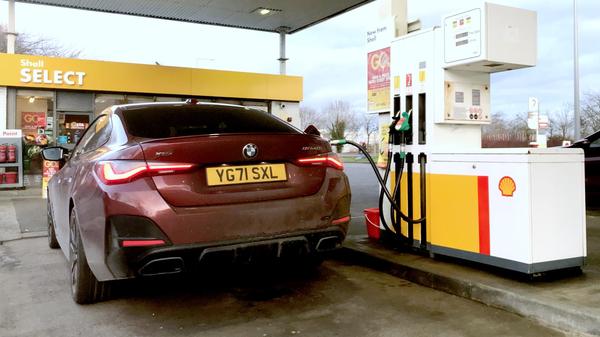 Mileage: 1,433 (since start of loan)
Fuel consumption: 29.32mpg (measured)
Well, I concluded my last month's report saying it was time to put some miles in and, by the time you read this, I'll have done the best part of 1,700 since then. And very pleasant they've been, too. Given the way things are going with fuel prices – and the bigger picture shift away from conventional petrols and diesels – I did worry about the wisdom of picking an ICE (internal combustion engine) car with a big motor in this day and age. So imagine my relief when my first cruise down the M1 to London and back saw well over 40mpg on the trip computer. This is a pretty astonishing number for a car with a powerful, 3.0-litre engine and testament to all the clever fuel-saving tech BMW has included, ranging from a dedicated Eco Pro driving mode to active cooling flaps that open and close behind the grille to reduce drag when required. The mild hybrid system also means the car can 'coast' with the engine off for surprisingly long distances, the switch between all these various systems totally seamless at the wheel. It also means the stop-start is slicker than most, without the 'death rattle' shutdown and shudder on start-up you get on some smaller engines. While these measures are effective on the motorway a big engine like this has nowhere to hide on short town journeys and here the mpg plummets to the mid-20s. Thankfully my usual long-haul driving patterns play to the M440i's strengths so that hopefully won't be too hard on my wallet. Elsewhere, chatting with other BMW owners on Twitter it seems the heavily sculpted sports seats in this car divide opinion, one 8 Series Gran Coupe driver I ended up chatting to at a filling station even saying he was selling his because he couldn't get on with them. Each to theirs but they must suit my physique and I have no complaints. And on a long run the build quality, the refinement, the thumping stereo and the impressive tech all make those otherwise tedious hours much more bearable. I had worried this car might be a guilty pleasure but, for the kind of driving I do, it's actually totally fit for purpose.
Back to top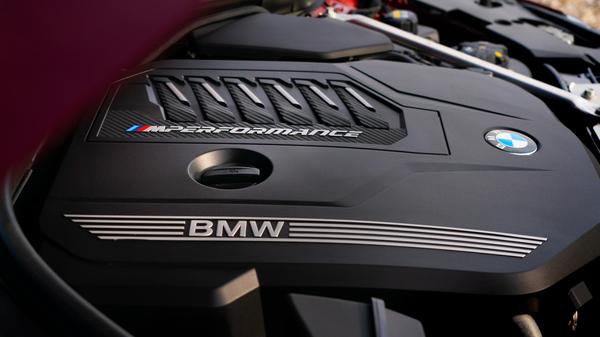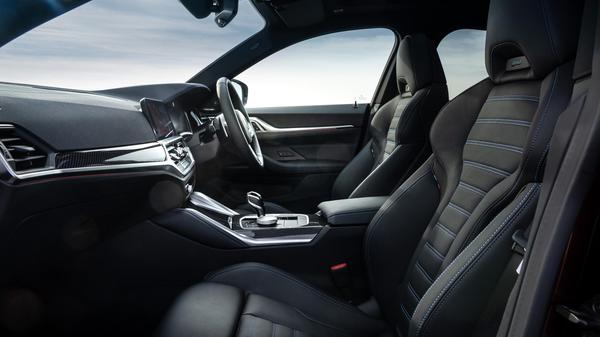 Month 3 – The ultimate driving machine?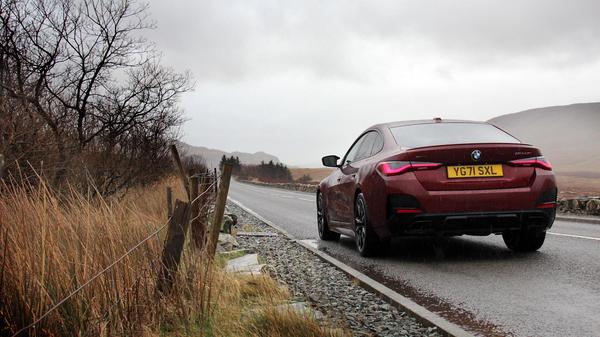 Mileage: 2,885 (since start of loan)
Fuel consumption: 36.5mpg (measured)
You know when someone points something out to you and you then can't stop thinking about it? Well, having had various people say they find current BMW seats uncomfortable I'd protested the sculpted M Sport ones in 'my' M440i suited me fine. But now it's niggling me that, perhaps, the side bolster on the left is digging into my ribs. This could be down to the wheel being offset from the dead-ahead, as it is in many cars originally designed for left-hand drive markets and then adapted to right-hand drive. I've certainly noticed it in BMWs and Mercedes in the past and, now the idea is lodged in my head, I wonder if that might be the reason. With nearly 1,500 miles since the last update I've certainly had plenty of time to ponder it, and whether it actually is the car or just the slouch I adopt on a long motorway run. Fair to say my back isn't complaining as yet so maybe I should just return to my previous contented state! While long motorway miles are a fact of life I was glad of an excuse to take the BMW to Wales, and not just because it was to drive the
718 Cayman GT4 RS
round Anglesey circuit. Exciting enough on its own but the chance to give the M440i a proper run across Snowdonia was also fun, the early start, brooding clouds and wet tarmac adding atmospherics. It brought to mind a previous drive on the same roads in the last shape M3, which felt somewhat lairy in the wet with all that power going to the rear wheels in the traditional BMW style. While only a 'junior' M Performance model the M440i still has 374 horsepower, which is enough to get you into trouble on a slippery road. But my Gran Coupe also has BMW's xDrive all-wheel drive system, which in the sportier driving modes has a sense of that rear-balance fans of the brand love but, on a wet Welsh road, tactfully pulls the car straight as well. It's subtle but you can feel it working, meaning you can get on the power nice and early on suitably well-sighted corners and, where an Audi would push on ('understeer' in the roadtester's jargon), the M440i tucks its nose into the turn as the all-wheel drive system deploys the power without you needing you to worry it's going to snap sideways. The bumps, crests and cambers of the roads in these parts are also famously challenging for suspension systems as well, and one reason British manufacturers like Jaguar, Aston Martin and Bentley use them for testing. Thankfully BMW has been paying attention, and the M440i rides better in all its settings than the old shape 435i I ran in a previous life. Sport Plus in that car felt crashy and uncomfortable but in this one it's actually usable, helping to manage the Gran Coupe's weight through the turns and feeling sporty without detracting from the mature, GT vibe. In a previous life BMWs were sold under the slogan 'The Ultimate Driving Machine' but, for a while, its products seemed to forget that. I wouldn't go as far as to say the M440i meets that superlative description, but it's a step back in the right direction and a 'proper BMW' in the way it drives. That out of my system it's back to the motorway mooching.
Back to top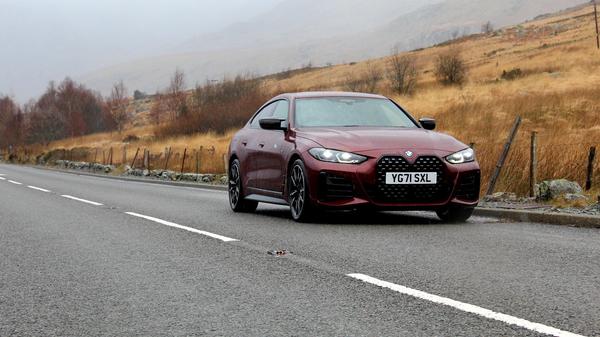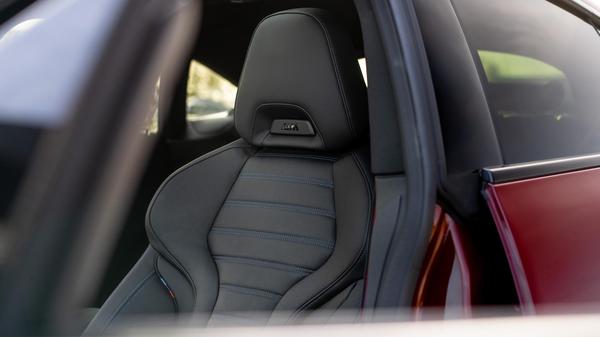 Months 4 & 5 - The premium on being premium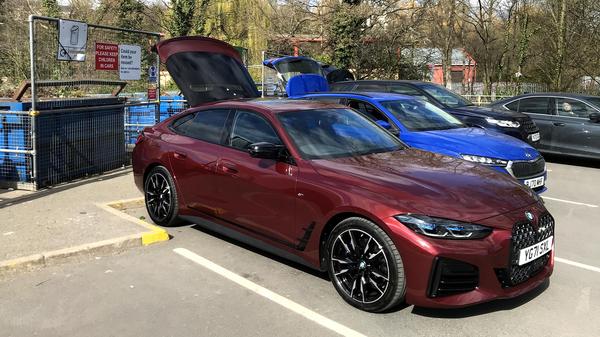 Mileage: 5,159 (covered since start of loan)
Fuel consumption: 36.7mpg (measured)
Motoring journalism 101 dictates that at
some
point in your tenure with a long-term test vehicle you take a picture of it doing something mundane like going to the tip. And the posher the car in question the better. Boxes. Ticked. OK, if I were buying a BMW with this engine my choice would still be an M340i Touring, on the basis I love fast estate cars. But, for all is sleek lines, the Gran Coupe is still a hatchback, and actually pretty practical. With the seats folded, tarpaulin in place to protect the interior and parcel shelf out I can easily get my mountain bike in with the front wheel removed lying flat on the floor and, tarp again deployed, it had plenty of room for the tip run. We also did a family trip down south and there was plenty of space for the four of us, our luggage and still room enough to stash my Brompton folding bike for scooting into the office as part of the mixed business and pleasure itinerary. And, as has been the case over the last few thousand miles, it proved fast, comfortable and surprisingly economical transport, Mrs Trent praising the clear navigation having dropped me off at Free Trader UK's central London office and heading off with the kids to friends in High Wycombe. If tech can make a journey like that soothing you know it's doing its job. Indeed, having hopped in and out of a lot of different cars in the last couple of months one thing I really appreciate about the BMW is just how slick and premium it feels. You'd expect that of upholstery, switches and other things you touch and feel. But, perhaps even more importantly in this day and age, it's reflected in the technology. Pretty much all the cars I've driven in the last two months have had some form of digital instrument cluster and large central touch-screen as their main points of contact. But in terms of graphics, ease of use, speed and all the rest the BMW system what makes this a premium experience. It's little things, like dropping my phone into the wireless charging tray, CarPlay connecting every time without a hiccup and then working seamlessly with the BMW system, rather than it being an either/or as it is in some cars. Example? Whether you're navigating via the car's nav or your phone apps you still get the prompts in the instrument cluster and on the head-up display. Tiny detail. But the kind of thing posher brands still do better than the mainstream ones, and makes the extra money feel worth it. Now the weather is heating up I'm also appreciating the sunroof. In this age of fancy photochromic panoramic roofs a traditional tilt/slide set-up seems almost old-fashioned. But the format works, cracking it a little in tilt mode offering a taste of fresh air without noise or draughts on the motorway while sliding it back around town is a nice way to soak up some vitamin D without the need to drop the windows. So, it's been good. The final, and perhaps biggest, test for the M440i comes next month when I get to drive it back-to-back with its i4 brother. Given it's basically 'my' Gran Coupe but with an even bigger hit of fully electrifried horsepower will it be enough to wean me off my love for a big BMW six-cylinder petrol engine? Stay tuned!
Back to top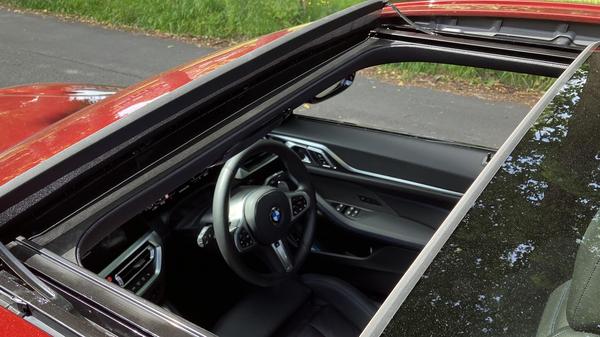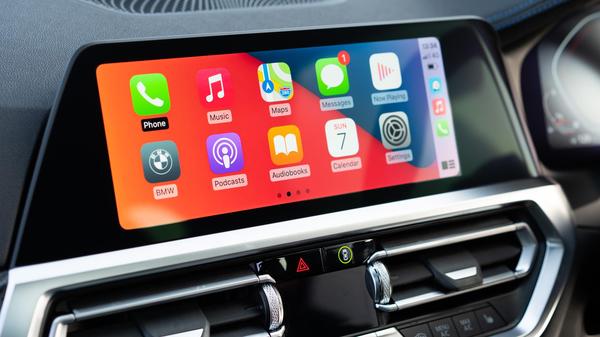 Month 6 – M440i versus i4 – does electric beat petrol?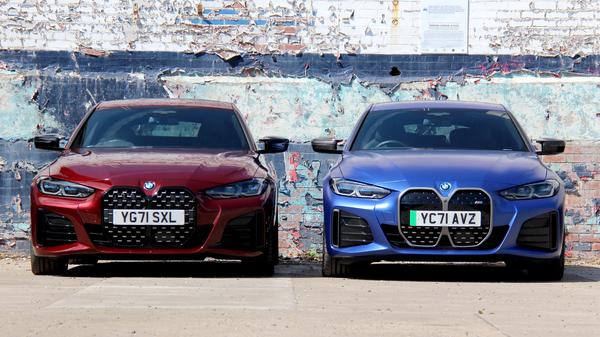 Mileage: 6,745
Fuel consumption: 38.2mpg (measured)
After six months and nearly 7,000 miles together the M440i has gone, and I'm more than a little sorry to see it go. Before it was collected an important comparison, though. As impressively charismatic, fast and frugal as the mild-hybrid enhanced six-cylinder engine has been can a big petrol motor still be relevant these days, especially given BMW makes (essentially) a fully electrified version of the 4 Series Gran Coupe in the shape of
the i4
? Before handing it back I had to get one in to compare like with like… It's an irresistible head-to-head, as well. For about £10,000 more the i4 M50 offers 544 horsepower against the 374 of the M440i and is nearly a second faster zero to 62mph. The electric car's heftier price is quickly offset by the fact first year
VED
is zero, against £935 for the M440i, while monthly
Benefit In Kind
for a higher-rate tax payer would be just over £40 per month, a staggering £650 PER MONTH less than the petrol car. Which is nuts. The i4 also gets the more sophisticated, next-gen iDrive infotainment system from
the iX
and a dedicated set-up from the same M division guys who signed off the M440i. So, it's proper BMW with old-school sporting pedigree no Tesla could hope to match. The i4 is interesting as well, because in contrast to the deliberately futuristic iX it represents an easier emotional transition from ICE to EV. Literally I think you could end your lease on an M440i, swap to an i4 and not feel you were taking a leap into the unknown. It looks the same outside, feels pretty much identical inside and the controls are all in the same place. As a test I sent my wife out in it 'blind' and she wasn't in the least bit intimidated by the fact it was electric. Frankly, I'm not even sure she noticed. Sounds like a no-brainer, right? Financially it probably is. But the i4 isn't perfect. Sure, it's fast and high tech, but most of my journeys in the M440i were round trips of over 400 miles at a time, which it could easily do on a tank without even seeing the reserve light. You can see where this is going but even in supposedly ideal conditions of 20deg ambient temperatures, in Eco Pro mode and with the climate control off the i4 wasn't especially efficient and needed three top-ups to complete a similar trip, all of them at expensive
public chargers
. So, no cheaper there. And a whole lot less convenient. Impressive as the Hans Zimmer sound effects in the i4 are I still prefer the purr of a six-cylinder petrol engine as well, though I'm perhaps just showing my age. Horses for courses and I realise my travel patterns probably aren't typical. But, as impressive as the i4 is (and the skewed financial incentives), my time with the M440i has demonstrated a sporting BMW with a big petrol engine is still surprisingly relevant, even in this day and age. I even came to terms with that grille, too.
Back to top