Long Term Review
Living with a… Ford Transit Custom Trail (Month 8)
Can a van really work as an alternative to the traditional family SUV? One of the team has put his money where his mouth is to find out…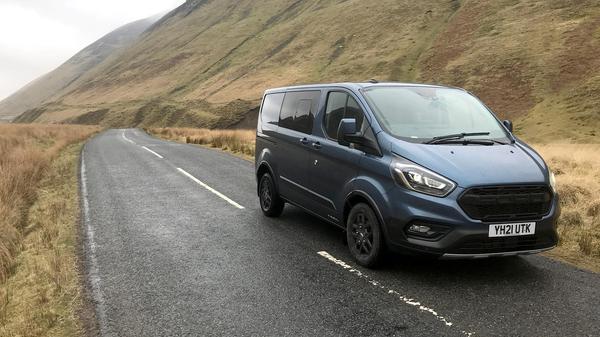 Aspirational lifestyle posing is marketing gold for car manufacturers, which you see reflected in the overwhelming popularity of SUVs. But, applying the term literally, the people who need actual sports utility vehicles rarely buy 4x4s or crossovers. They buy vans.
Visit any car park where people do outdoorsy sports and they are pretty much all you'll see, whether they be basic panel vans, family friendly 'combis' with a second row of seats or custom camper conversions. Thanks to lockdown inspired staycationing, the growing popularity of activities like mountain biking and people looking at different ways to spend that holiday budget more and more are considering vans as their next 'car'. Indeed, in a recent Free Trader UK survey 86 per cent of non-commercial 'personal' van customers said they are first time buyers, indicating a surge of interest. For nearly half of them hobbies or a change of circumstances are the main motivating factor, with two-thirds looking to buy new rather than used. Short version? Vans are now reaching an audience far beyond their commercial heartland and there's a significant crossover into the passenger car market as they become a more socially acceptable (or even trendy) choice for private users. Would you really want to run a commercial vehicle as a family car, though? And how is the buying and ownership experience different for those coming from passenger cars? We're running a 'double cab'
Ford Transit Custom
to find out first hand… Skip to:
Month 1 – Joining the van crowd
Month 2 – Reality check
Month 3 – Roadtrip!
Month 4 – The facts of (van) life
Month 5 – Putting the trail into Transit Trail
Month 6 – Everyone loves a Transit
Month 7 – Sure got the AdBlues
Month 8 – Should I have bought an electric van instead?
What is it?
Model: Ford Transit Custom
Version: 170PS Double Cab in Van (DCiV) 300, L1 H1
Spec level: Trail
Options fitted: Chrome Blue paint (£780), Bi Xenon headlights (£660), dual side doors (£360), enhanced park assist (£360), Ice Pack 25 (£912), liftgate (£300), rubber floor in load bay (£120), three-pin socket (£72), rear-view camera (£300), Seat Pack 3A [heated seats] (£360), Thatcham Category 1 alarm (£300), towbar (£390), anti-pick door locks (£132) – all option prices including VAT
Cost as tested: £43,206, including VAT (rrp)
We like
Looks cool
Tons of space
All the kit you need
We don't like
Big to park
Interior feels cheap compared to 'normal' cars
A-road speed limits
Month 1 - Joining the van crowd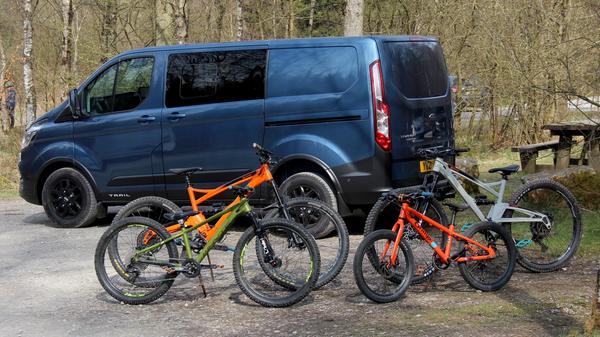 Mileage: 250
Fuel consumption: c. 37mpg
When I was a kid my dad didn't lust after owning a Ferrari or a flash BMW. His dream car was a Transit, fond memories of a holiday job razzing round London in Securicor vans merging into ambitions of running one as the family car with bikes, camping clobber and all the rest piled in the back for day trips and holidays. And with that inevitability we end up growing up into a version of our own parents here I am, four decades later, putting my own money down to at last realise my dad's long-held dream. Motivations for doing so are simple. Like those in the Free Trader UK survey mentioned in the introduction, I need a vehicle big enough to support the family hobby, which in our case is mountain biking. With my youngest on the verge of going up a bike size we were no longer going to fit the family fleet or associated clobber on or in a regular estate car, and nor do I have the money or inclination to buy a big SUV. It had to be a van. In my circles
VW Transporters
are king, many of them expensively done up with bodykits, big alloys and other spangly features. Duly I went along to the local VW dealership to price one up, my jaw dropping at a bottom-line monthly cost greater than that of our monthly mortgage payments. Then I heard about a new Transit model coming out with a trendy Raptor-inspired grille, tough-looking outdoorsy styling and a Quaife limited-slip differential just like that used on Ford hot hatches like the Focus and
Ford Fiesta ST
, repurposed in this instance for extra grip on greasy surfaces. Known as the
Transit Custom Trail
, it fits in between purely commercial spec models and the more lifestyle ones further up the range. Transits may not be as trendy as some but the lack of the 'fashion tax' and no-nonsense vibe at the Ford dealership was appropriate to the vehicle, the sales guy managing the socially distanced buying process efficiently and willing to strike a very attractive deal along the way. Active and Sport models really do come with everything but I really liked the Trail styling, meaning I had to option a few things like nav, heated seats and a second side door back in but it all worked out as decent value. I'll talk more about comparative costs in a future update but one key thing to remember is that many commercial vehicle prices are quoted before VAT, given most business buyers don't pay it. So when comparing van prices against those of equivalent cars remember to factor that extra 20 per cent in all your calculations. Choosing your spec is also important, and a major attraction of buying new given the huge number of options available on vans. Indeed, the Transit pricelist makes Bentley's bespoke options list look simple so it pays to have a clear sense of what you want, how much space you need for the things you'll be doing and what kit you really want. According to our survey those coming from passenger cars like me have high expectations on this score, with most listing things like reversing cameras, sat-nav and other creature comforts as must-haves. I also wanted a liftgate rather than the 'barn doors' most Transits ship with and a few other things like a three-pin socket. All told I'm amused to see that the equipment list on my van is pretty much identical to Erin's 'luxury spec'
Fiesta Vignale
and includes exactly the same Sync 3 touch-screen infotainment, self-parking, heated seats, reversing camera and other kit. Size matters and I'm still agonising over whether or not I should have gone for the 'L2' long-wheelbase version over the standard sized L1. But the L2 is a lot of vehicle for parking and I've already constructed my own internal racking system to
carry the four bikes
, so we're all good there. And with the sun shining, lockdown lifting and immediate holiday plans keeping us on home soil we're all set…
Back to top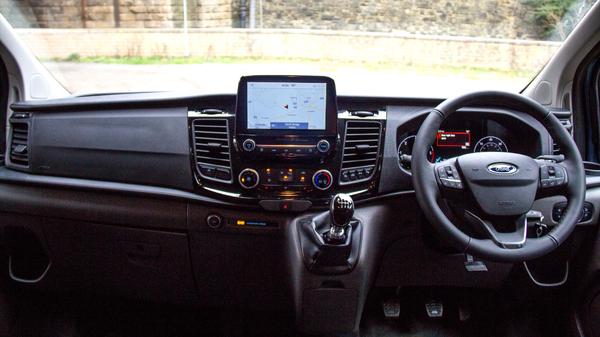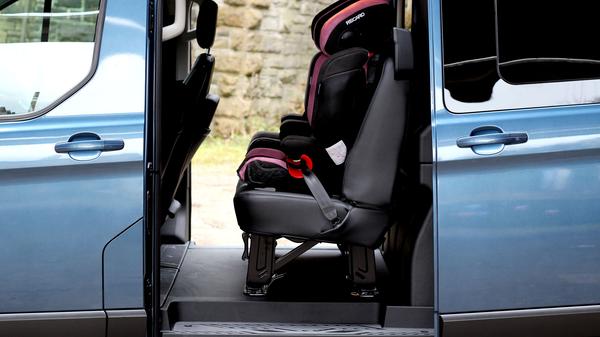 Month 2 - Reality check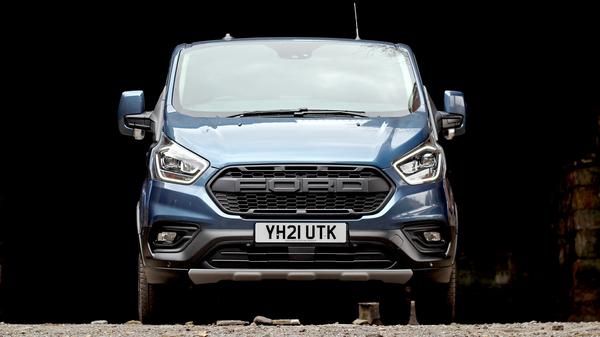 Mileage: 1,315
Fuel consumption: 37.5mpg
From the giddiness of taking delivery of a brand-new vehicle to it being tramped full of mud and generally feeling like a well-used family car took all of a few hours but we're already wondering how we coped without a van. I'd claim it as my influence (though it's likely just coincidence) but since my last update one set of friends has bought a used double cab Transit like ours while another has just ordered a Transporter as a family car, so it looks like that appetite for vans among 'civilian' buyers I reported from our Free Trader UK survey really is playing out. Or is among folk I know, anyway. But what are the financial realities of running a van as a family car? I did hear some horror stories about insurance, especially for Transits, and the first quote I got was pretty burly, even compared with the high-performance imported Subaru we were running before. As ever, shopping round helped and I ended up getting a decent quote from NFU Mutual, with the bonus being I get to talk to a real person in my local office rather than dealing with a call centre. I was amused to be asked how much ammunition or explosives I intended to carry, the agent explaining this was a question more usually directed to farmers and other commercial users! One quirk of running a commercial vehicle that came as a pleasant surprise was the fixed-rate
Benefit In Kind
rate, which differs from the emissions-graded system used for passenger cars. For a van it's a fixed taxable benefit of just £3,500, which you can split between multiple employees if you run it for a business. A Ford Kuga with a comparable 2.0-litre diesel engine would, meanwhile, be charged at 37 per cent of its value, meaning you'd be taxed on a benefit of over £12,000. So, if you can run a van as a company vehicle – even if you're paying the VAT – you could save a chunk of money each month over an equivalent non-hybrid SUV or other large family car. Anyway, enough talk of running costs and other such admin. Because it's more fun looking at what the van lets us do as a family. With a long weekend biking in Scotland coming up I'll have more to report on that side of van life in my next update…
Back to top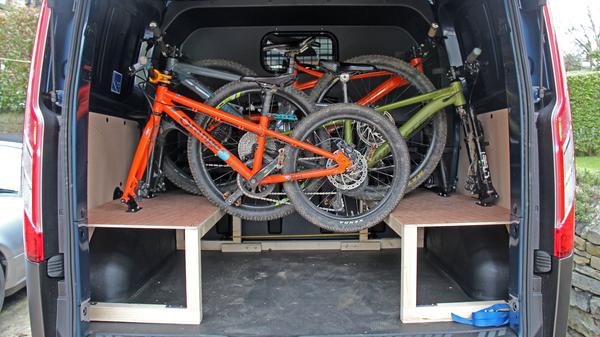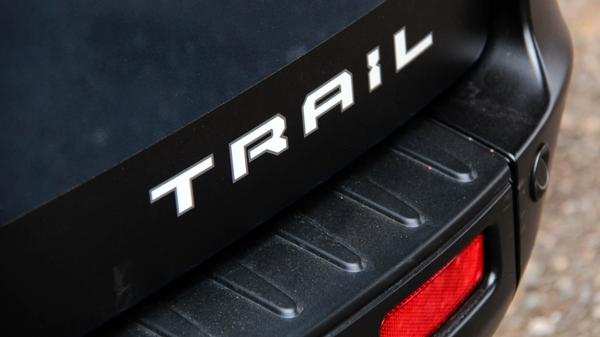 Month 3 – Roadtrip!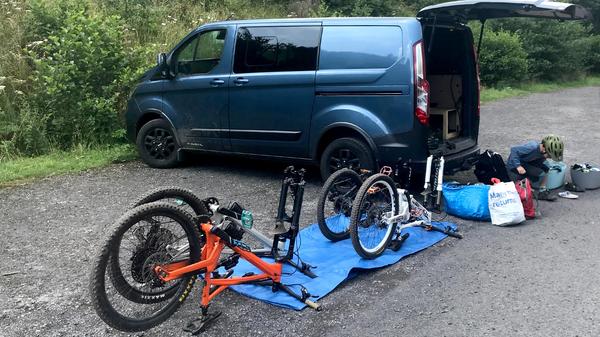 Mileage: 3,081
Fuel consumption: 38.3mpg (measured)
Having got the boring stuff about insurance and tax out of the way it's time to talk about actually using the van as intended, and what I've learned in the first round of summer holiday road trips with the family. As discussed last time, we first went four-up to Scotland, bikes aboard and for a weekend of riding in Tweed Valley. From my Yorkshire base I've got the choice of a boring plod up the M6 or the more scenic route over Northumberland, the latter seemingly less suited given it's twistier and means an eye to the 50mph limit for vans on single-carriageway A-roads. We still went with it, though, and I took the option of riding in the back. The near vertical backrests aren't perhaps the most comfortable, though the ability to stretch out my legs between the two front seats and great view of the road ahead is a fair compensation and the Transit is perfectly happy in this environment. OK, it's a bit bouncier than a car given the suspension is geared to carrying heavier loads but the 170 horsepower engine is refined and powerful and returns getting on for 40mpg even in this kind of driving. And we were able to get to Scotland and back – nearly 500 miles all-in – with a quarter of a tank still remaining. Diesel may not be fashionable but no need for range anxiety here. Come the summer holidays and it was more of the same, loaded with bikes (including an extra one for delivery to my brother), beach gear, a couple of guitars, sleeping bags and more besides. The raised bike carrying 'bed' I knocked up in the back is spot on too, leaving space for a carry-on wheelie bag and plastic Ikea tub for each of us, the latter perfect for carrying our respective sets of riding kit and it all sliding neatly under the false floor. True, there's a bit of faff loading and unloading the bikes each time we arrive at the trailhead but I'll take that for the knowledge they're fastened in (see above about twisty roads!), they're all secure inside the vehicle and it's no worse than using the boot carrier I had on the previous
Corolla estate
. In no-nonsense Ford fashion all just works, too. I know Erin isn't a massive fan of the Sync 3 infotainment system the Transit shares with her
Fiesta
but what it lacks in bells and whistles it makes up for in simplicity, and there's always CarPlay too. I also really appreciate the single button option to turn the screen completely off for driving at night. As a vehicle for an active, outdoorsy family with a summer of staycation roadtrips I'm already struggling to see how we coped with anything less.
Back to top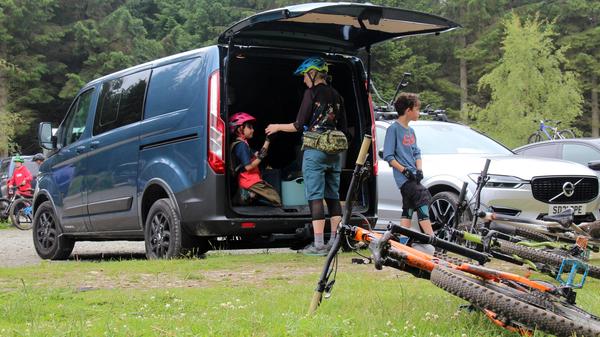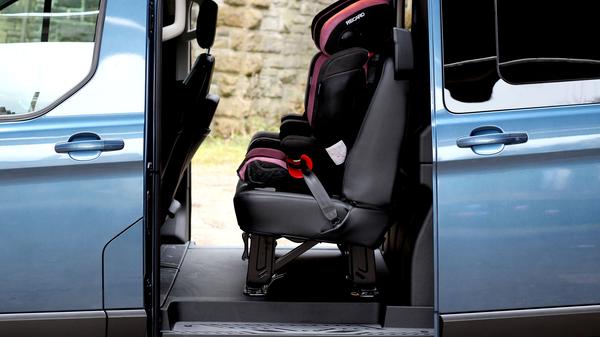 Month 4 - The facts of (van) life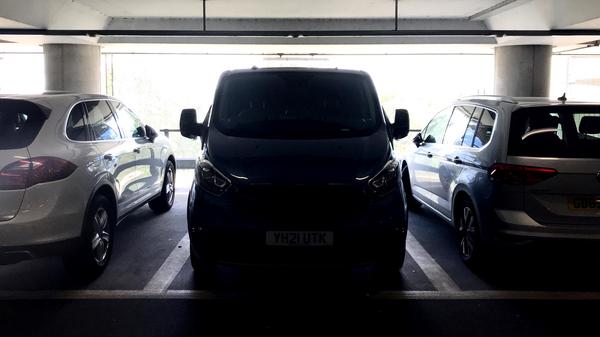 Mileage: 4,416
Fuel consumption: 38.9mpg (measured)
With over 2,000 miles racked up over the summer holidays alone it's fair to say I've now tested the theory of whether or not a Transit Custom really works as a family car. And does it actually? The obvious issue for those new to vans will be the size of the thing, and whether or not that's a pain in regular driving situations. Logically no, given the on-road footprint isn't too different from a Range Rover or other large SUV. The view out is even better too, with no tall bonnet to look over and much better all-round visibility, at least to the front and sides. Over the shoulder on the motorway isn't too bad in my crew-cab configuration either, and the massive wing mirrors pretty much deal with blindspots. The lack of a window in the rear tailgate means you do have to live on them, and I'm quite keen to test out a retrofit 'smart mirror' Ford now offers – it's basically a screen relaying images from the reversing camera that sits where you'd normally have your rear-view mirror. Overall, it takes a little time to adjust to the size but, once you do, you realise parking is actually really easy given the boxy dimensions, your position over the front wheels and the tight turning circle. Obviously the cameras and sensors help but my standard-wheelbase Custom fits within most regular spaces. And if someone parks a little too close I can walk through from the 'cab' and exit through the sliding rear doors! I also appreciate the Trail's plastic cladding in these situations, given it offers a degree of protection from the door clangers out there. The only exception is height restricted car parks. Technically the Custom should fit under a standard two-metre restrictor but the clearance is tight enough to have me wincing and you're putting a lot of faith in council tape measures and the hope the bar is
actually
two metres. I recently had to park in a multi-storey car park at Heathrow with a 2.2-metre clearance limit (I checked the website before to be sure) and even that felt tight, the sound of the aerial twanging against the restrictor making me jump in alarm. The other thing to keep in mind are the lower speed limits on A-roads, and the fact a van of this size is restricted to 50mph on single carriageways and 60mph on dual, not the 60 and 70 of a regular car. It's not too hard to stay within this on regular A-roads but some bigger and newer dual-carriageway ones feel very like motorways and a lightly loaded Transit can all too easily mix it with regular cars speed-wise. Handily I've discovered that the Eco driving mode actually restricts you to 71mph as well, so I've taken to using that on A-roads to avoid getting carried away… The only other reality check I have to face is going to the local tip. The nearest one has very fierce rules limiting access to commercial vehicles, on the basis they don't take trade waste. Another within the same local authority seems a little more chilled on that, though. You'd have to hope turning up in a crew cab van with child seats in the back would make it obvious you're not a builder looking to dump plasterboard and rubble on the sly but it would only take one jobsworth to make it a wasted trip. Worth checking with your local tip if you think this may be an issue, and perhaps striking up a rapport with the folk on the ground to reassure them you're a 'civilian' van user, given it's an increasingly popular lifestyle choice these days.
Back to top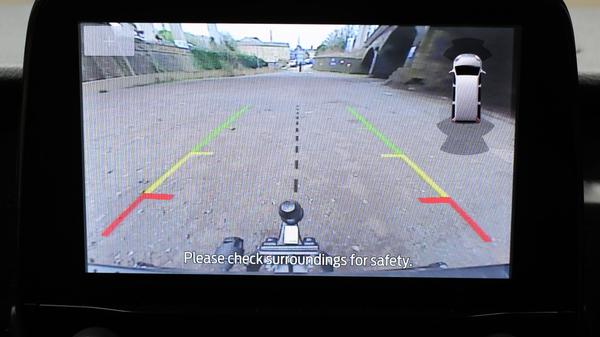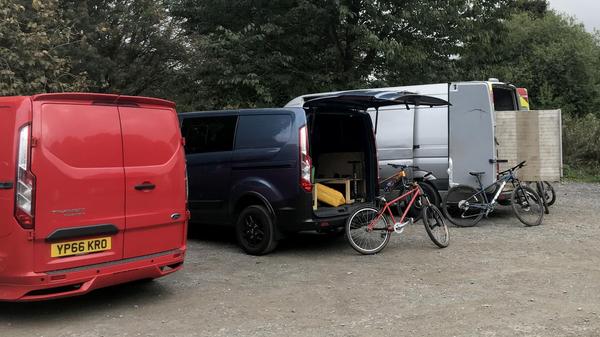 Month 5 – Putting the trail into Transit Trail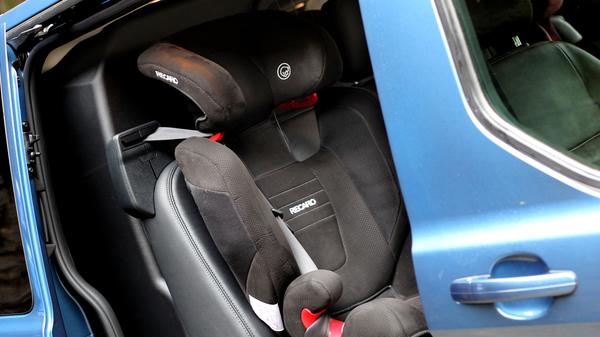 Mileage: 4,831
Fuel consumption: 38.9mpg
After a busy summer of roadtrips the Transit has had a slightly quieter time of late with it all getting a bit autumnal out there. I'm not saying we're purely fair-weather cyclists. But we've either been sticking to smaller local loops or just doing other stuff. In fact, looking back through my records I haven't put any fuel in it since the last report, though this is more a measure of the near 600-mile range on a full tank and scope to rack up a fair few days out without need to visit a filling station. Which is a blessing, given it swallows around £75 of diesel each time I do. I'll call the fun we have on those outings a worthwhile return on investment, though! Last weekend even provided a chance to test the off-road credibility of the Trail branding, toughened up appearance and fancy, traction boosting differential as I ventured beyond a crowded car park up a rough track to find somewhere to unload family and bikes. From a previous visit I know the path beyond is a popular – and legal – 4x4 route across the Peak District so I was amused to be following various hardcore 4x4 types up there in a mere Transit. Truth be told you'd have got up there in a regular car, but it was nice to get some mud on the tyres and have the option! Meanwhile, one of the great things about a van is the blank canvas it provides for customisation to suit your particular needs. This can spiral out of control and I'll confess a 'pop-top' bed installation on a Transit identical to mine looked an appealingly discreet mod, at least until I saw the price. In a similar vein a chat with Ford revealed their collaboration with a firm called BlokPod and a professional kite surfer – I had a look at their various options for carrying bikes and other kit and it's basically a super fancy and very trick looking version of my own, rather more improvised wooden racking. Suffice to say, it's easy to see how folk end up spending thousands on customising their vans and, who knows, it may well come. For now, though, my sights are set a little lower and word from the back seat is the kids can't hear the stereo, so I need to investigate adding some more speakers in the back. Other than that now the weather is getting colder and the drives darker I'm appreciating some of those extra boxes I ticked on the spec, like the heated seats and fancy self-dipping bi xenon headlights. They seemed indulgent at the time it's nice having 'big car' tech on a van, and a much more pleasant place to be when warming up after a cold ride and driving back along dark, country roads.
Back to top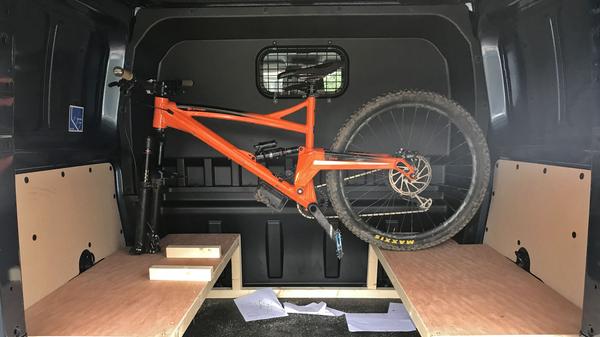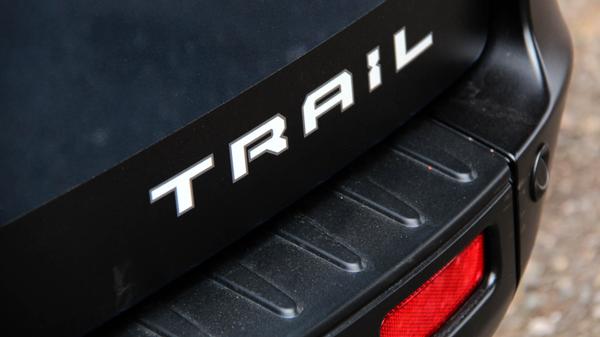 Month 6 – Everyone loves a Transit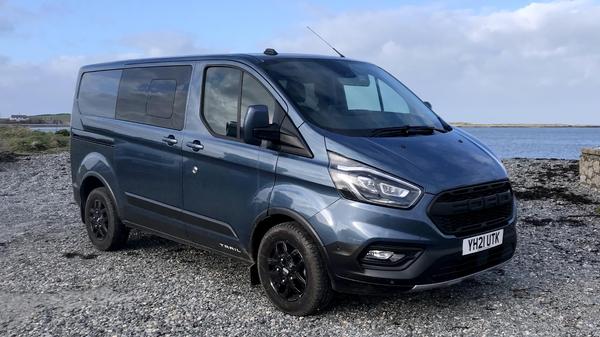 Mileage: 5,905
Fuel consumption: 39.3mpg (measured)
From the stereotypical tradesman or delivery driver to 'lifestyle dads' like myself there's no escaping vans have a bit of a blokey image. None more blokey than a Ford Transit, to be fair. Good news, though, because it seems women love vans too! This certainly seems to be the case in my circle of friends and family, where, without wishing to sound like some sort of mansplaining chauvinist, it's fair to say the idea of running a van as the household's main vehicle often took some 'selling' to sceptical other halves. But where it's happened it's been a roaring success, certainly going by the number of mums I'm now seeing in crew-cab Transits and Transporters on the school run at our local primary. Why the initial scepticism, though? For some people there remains a bit of a stigma about driving a commercial vehicle, some developers even banning residents from parking them on new-build housing estates in apparent fear of lowering the tone. Given the increasing popularity of posh vans and campers among private buyers you'd have to hope these outdated attitudes are changing, especially given many people are paying premium SUV money for them. The more likely complaint among any van sceptics in the household is they are intimidating to drive and park. Thankfully those fears don't seem to last long, my wife now happily jumping in the Transit whether it be for days out biking with her friends or just a trip to the supermarket. A pattern repeated by my sister, who bowed to the inevitable when my brother-in-law was so impressed with our Trail he went straight out and ordered one himself. I've since been bombarded by enthusiastic messages from her saying how much she loves it, how easy it is to drive and how their regular car – an Octavia estate – feels too low down and difficult to see out of in comparison. Car parks with height restrictions are the only real limitation I've encountered, these frustratingly common everywhere from shopping centre multi-storeys in town to the kind of outdoorsy places you'd want to take the family to live the lifestyle dream. Many are set at two metres, which a Custom should technically fit under but I'm not entirely ready to risk with the higher-riding Trail spec. I encountered one recently at 6' 6", which was definitely too low. Thankfully there was somewhere nearby to park but it could be an issue in some places and I have the sense some rivals like Transporters and Mercedes Vianos run a little lower than the Trail so would have fewer issues. Other than that it's all good!
Back to top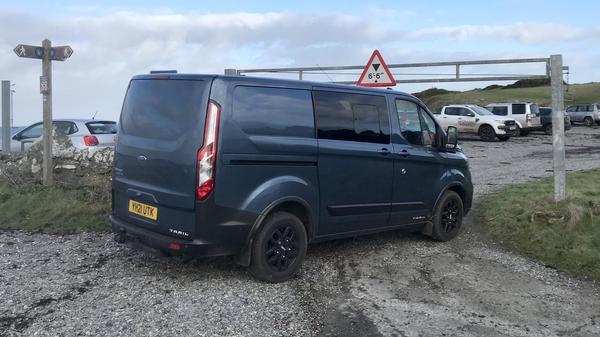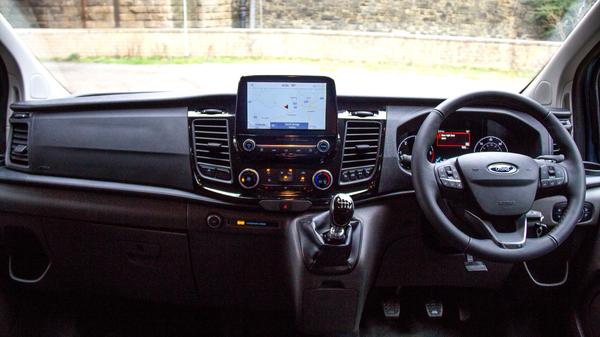 Month 7- Sure got the AdBlues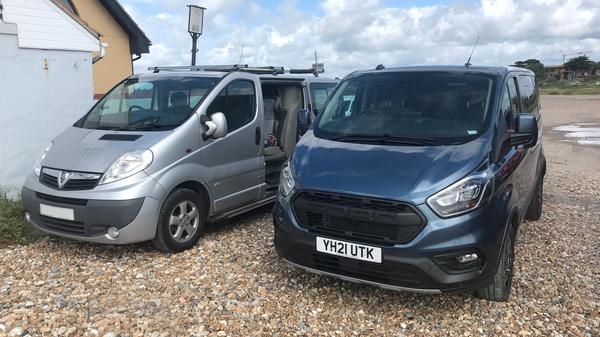 Mileage: 6,100
Fuel consumption: 38.3mpg (measured)
In all my years in this job I've never actually needed to top up the
AdBlue
on a diesel vehicle before, so there was a sense of novelty when the Transit's dashboard alerted me to the fact this was required. A year and 6,000 miles into our ownership of the vehicle I wasn't sure if this was to be expected or not but a journey of discovery into the recesses of the trip computer revealed there's a 'hidden' gauge for the AdBlue tank I wasn't aware of. This informed me the 21-litre tank was now running low and, although the remainder would stand me 1,000 miles or so, that I should top it up ASAP. Googling it subsequently I discovered 6,000 miles is a pretty typical mileage for this to happen, so I was on schedule for that though it does depend on how the vehicle is used and the driving style. Having walked past the AdBlue bottles they sell on most filling station forecourts countless times I wasn't too stressed about where to source it. But the idea of ending up with two empty 10-litre plastic containers to get rid of didn't seem too appealing (or environmentally responsible) so I did a quick search online and found a BP station nearby that has an actual AdBlue pump. At 79p per litre it cost about half what you'd pay for it in a single-use container, while the fact I just had to fill it up from a pump that went straight into the colour coded nozzle under the fuel flap rather than sloshing it in through a filler and spilling it over my feet made the diversion well worthwhile. Why does all this matter? Well, diesel vehicles with AdBlue are cleaner thanks to the chemical reaction in the exhaust that strips out harmful nitrogen oxide, which is obviously a good thing. With the increasing spread of clean air zones like
London's ULEZ
and the pending introduction of similar schemes into Manchester, Leeds and Bradford this will be increasingly important, as local friends of ours with an older Transit Custom are learning to their cost. We live on the intersection of these new zones and our travels will, when they go live, mean we regularly drive through them, meaning their older Transit is going to cost them every time they leave home, despite it looking pretty much identical to ours. Another friend has recently sold his non-compliant VW Transporter camper and bought a newer one for exactly the same reason, so if you are contemplating a diesel-powered van it would be sensible to make sure it's Euro 6 compliant. And find a local filling station with a dedicated AdBlue pump while you're about it.
Back to top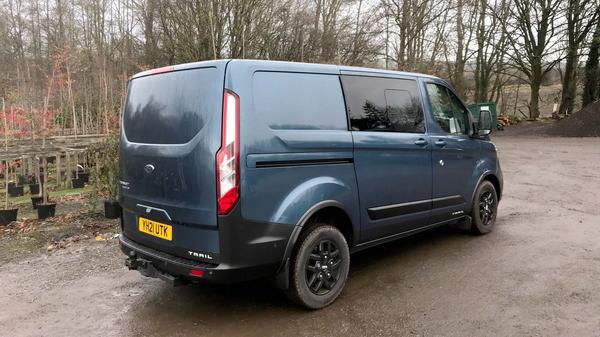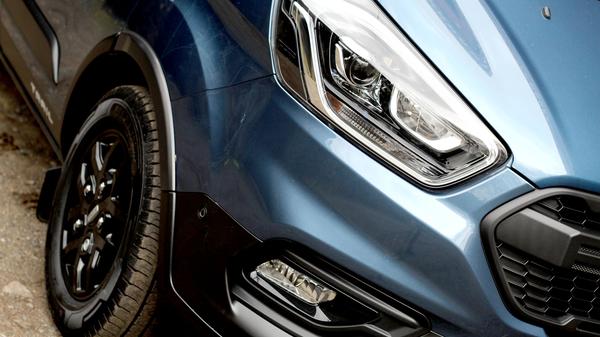 Month 8 – Should I have bought an electric van instead?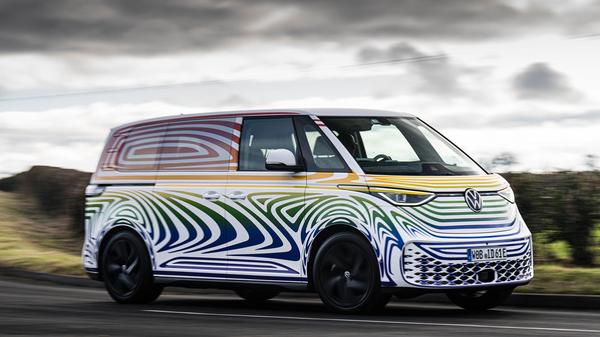 Mileage: 7,499
Fuel consumption: 36.9mpg (measured) Given the Transit was the first new vehicle I've bought should I have waited a little longer and got an
electric van
instead? Given current diesel prices and the long-term threat of increasingly strict exhaust regs and low emission zones I sometimes worry I've backed the wrong horse here, a drive in
VW's all-electric ID. Buzz
getting me thinking. Although it's a van the fact it looks trendy and runs the same running gear as electric passenger cars from
Volkswagen
, Skoda,
Audi
and
Cupra
means it's aimed very much at 'civilian' converts like myself, and much more gentrified than equivalent electric vans from Citroen, Vauxhall, Peugeot, Nissan and Mercedes. These are really limited to short-range work like urban deliveries but the Buzz's car-based battery and motor should be good for over 200 miles. Could I make it work? Well, that's a one-way trip to places like North Wales and the Tweed Valley in Scotland, both common destinations for our van load of bikes. Which is fine. But once you get to the wilds finding a charger to get you back might prove a little trickier. Then there was the experience of my cousin and her family, who recently bought a
Skoda Enyaq IV
, which is of course based on the same running gear as the ID. Buzz. They optimistically loaded it up for a family ski trip to the French Alps but had an absolute nightmare with the public charging infrastructure. In the end it took them 36 hours to get there, including sleeping in various car parks along the way. Given we're going the same way this summer and I know I can get there on a single tank of diesel that really doesn't sound an appealing alternative. Things are changing fast, though. I'm fresh back from driving the highly impressive
E-Transit
and Ford has just announced an all-electric version of the next generation Custom as well. Production starts next year and it's got an official range of 236 miles, so on a par with the ID.Buzz. As it stands there already was an
electrifried Transit Custom
but it's really a range extender hybrid with an onboard generator and you can't get it as a double cab like ours, so wouldn't have worked for us. Clearly, electrification is coming to vans but I'm yet to be convinced it would work for us. Or be anything like as affordable to buy. So, unfashionable or not, I'm still satisfied diesel was the right way to go.
Back to top