News
Coming soon: BMW M3 Touring
BMW gives the fans what they said they always wanted with the all-new, 510 horsepower M3 Touring estate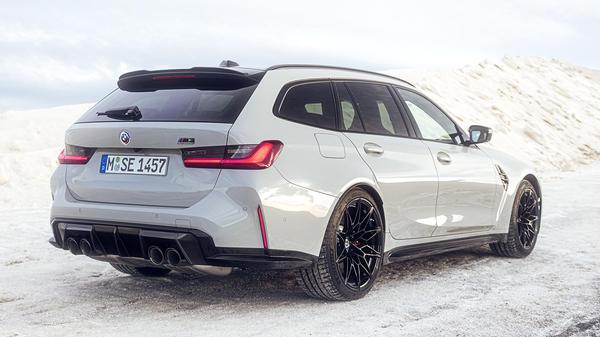 Busy times for BMW's M performance division, not least with its centre stage at the Goodwood Festival of Speed for its 50th birthday celebration. This milestone is also reflected in a rush of new M products, ranging from the bold
Concept XM hybrid SUV
to the super exotic, track focused
CSL version
version of the
M4
coupe.
For many long-time fans the arrival of an all-new M3 Touring is, perhaps, the most exciting of all, given its combination of established
M3
thrills with genuine family-friendly practicality. BMW flirted with the idea and even built a one-off prototype of a previous M3 generation, triggering huge excitement. But after disappointing sales of the M5 Touring of the same era it dropped the idea of estate models all together, and has only now come round to trying it again.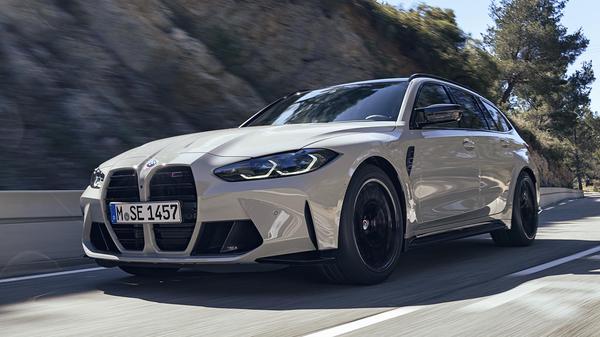 Seemingly aimed squarely at the
Audi RS4 Avant
, the M3 Competition Touring xDrive (to give it its full name) packs the same 510 horsepower twin-turbo engine as the regular M3 and M4 and drives all four wheels via an eight-speed automatic gearbox. It's enough to outgun the Audi by some margin, reflected in the more impressive acceleration stats, though both top out at an identical 174mph with the right options packages.
In terms of size, luggage space and the rest they are otherwise very similar indeed, the M3 Touring's £80,000 starting price looking chunky against the £70,000 for a base RS4, though in reality the price of the Audi soon rises to match the BMW by the time you go for the more comparable Vorsprung trim. Given his love for both the M3 and RS4 you can be sure Rory will be itching to get both in for that all-important video twin-test at the earliest opportunity!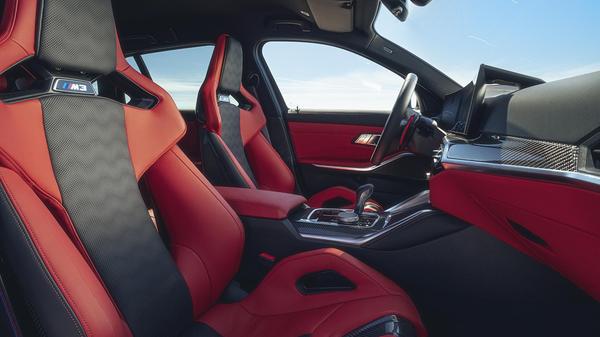 As luxurious as it is fast, the M3 Touring comes with a pretty generous standard specification after BMW realised most buyers of its M models tend to option them up anyway. So, you get quality Merino leather upholstery and fancy LED headlights as standard, while the combined digital instrument panel and central screen combine and wrap around the driver in a modern twist on BMW's classic driver-focused cockpit area. While bigger than regular 3 Series Tourings you still get practical quirks, like the option to access the boot via an opening rear window to drop your shopping in or use the full tailgate for larger items as suits. And if you want it fancier there are further upgrades available, including exterior carbon and the somewhat dramatic looking sports seats.
On the road like any M3 you have a huge range of driver modes to adapt your car to the conditions and your mood, the M hot keys on the wheel meaning you can dial up your pre-configured set-ups in an instant. The all-wheel drive system means you'll be able to enjoy that performance all year round as well, while a mid-way setting offers a more traditional rear-driven bias for what BMW describes as 'controlled drifts' if such things excite you. True heroes (or those with other people paying for their tyres) can even switch everything off, which turns the M3 Touring into a purely rear-wheel drive machine with a dedicated 10-stage traction control system adapted from BMW's motorsport experience. BMW has certainly kept us waiting for this M3 estate. We look forward to finding out if that patience has been rewarded at the earliest opportunity.