News
Government's ambitious Net Zero Strategy lays out plans for greener transportation in the UK
The government's Net Zero Strategy, released ahead of COP26, highlights plans to promote electric cars including additional funding.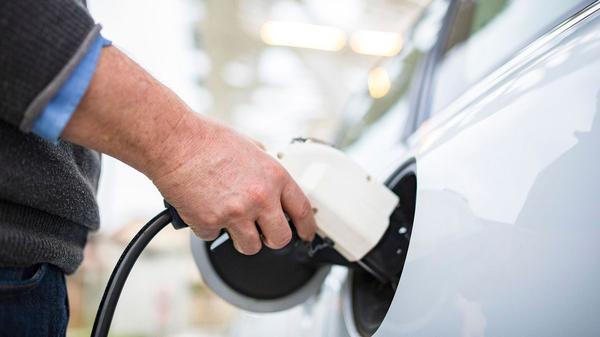 The UK government announced its plans to become net zero through a comprehensive, 300+ page document released on 19 October 2021, ahead of the UN COP26 climate summit.
The first-ever
Net Zero Strategy
sets out the government's plan of action to 'build back better' and reach its net-zero goals through a transition to low-carbon technologies and clean energy. The strategic document details the government's ambitious plans for a green industrial revolution, including measures to move away from fossil fuel-reliant cars and promote the uptake of
zero emission cars
.
Financial support towards electrification
The government will provide a £350 million boost to help electrify the UK's vehicles and supply chains on top of the £1 billion that had been previously committed to the cause. They will also contribute another £620 million to make
EV grants
and infrastructure such as charging points more accessible.
Zero emission vehicles mandate on manufacturers from 2024
Another key measure highlighted in the Net Zero Strategy is to introduce targets for the sale of
zero-emission cars
and
vans
by the manufacturers from 2024 onwards. These targets would require a certain proportion of the total sales to be battery electric vehicles (BEVs) to help increase the choice of fully electric passenger cars available at different price points and the uptake of BEVs by buyers.
The government hopes that the mandate would reduce the reliance on financial incentives that are currently available to make electric cars more appealing and accessible to buyers, as well as, provide a better idea about the demand for
charging infrastructure
in the future to support the increasing number of BEVs. The measure will also help support the ambitious plan of
phasing out internal combustion engine cars by 2030
and limiting the sale of new cars to electric-only by 2035. Car manufacturers that manage to meet the targets would receive credits that could be used to reduce car prices further, while those failing to comply would face a penalty. More details around this proposed policy will be discussed next year to decide what percentage of sales would need to be fully electric and other details such as the credits and fines that the manufacturers may be subject to.
Which cars qualify as a zero-emission vehicle?
Cars that don't emit any tailpipe emissions are classed as zero-emission vehicles (ZEVs).
When we talk about zero-emission vehicles, we don't consider the manufacturing and refuelling/ recharging process - we only assess the emissions produced by the car while driving. Vehicles that use fossil fuels aren't ZEVs as they discharge exhaust gases. Hybrid cars, too, aren't classed as zero-emission vehicles. Hybrid cars don't emit any harmful gases when they use their battery charge, but when they use diesel or petrol, they emit tailpipe emissions – thus, hybrid cars too, aren't ZEVs. Fully electric vehicles pass as zero-emission vehicles as they use an electric battery as a source of power and thus, don't emit any harmful gases. An increase in ZEVs will act as a step towards achieving the transportation industry's decarbonisation goals. Related:
Electric and hybrid cars explained
What does decarbonisation mean?
Transport decarbonisation means reducing greenhouse gas emissions produced in the transportation sector.
Transport decarbonisation plans include all vehicles, from a cycle to an aeroplane, and covers every aspect of transportation. It takes into account all the emissions produced during the lifecycle of a vehicle, including the CO2 generated by the raw materials used to assemble a vehicle and the entire manufacturing process, the type of fuel used and the process of extracting this fuel, emissions produced during the import/ export of a vehicle and the impact environmental effects of operating the vehicle. While the push for zero-emission vehicles helps in decarbonisation, it's now enough to reach the net zero target. Manufacturers, too, are thinking of innovative ways to reduce the carbon footprint of their supply chain. For example, batteries produced for an electric car use various rare-earth metals which emit emissions during their extraction. Manufacturers need to consider the impact different processes can have on the environment and come up with either alternative solutions such as using recycled material or offsetting the amount of emissions produced to help reach
the UK's transport decarbonisation goals
.
Previous government measures to promote electric vehicles
Various measures and incentives have been introduced to promote electric cars including the
ban on diesel and petrol cars by 2030
and the introduction of
ULEZ and Clean Air Zones
.
The EV infrastructure available to the public has been constantly expanded, with 24,374 EV chargers installed by July 2021 to support the growing number of electric vehicles.
Green number plates
were introduced to make electric cars stand out and to offer EV drivers special discounts such as cheaper parking and free entry to clean air zones. Government grants were introduced such as the Plug-in Car Grant (PiCG) to make low-emission and electric cars more affordable, along with different schemes to help support the installation of EV chargers at home, in workplaces and on-street residential devices in public spots.
Learn more about the EV grants and schemes available.
An 'Electric Vehicles Voice App' was launched to answer any questions about EVs. Plans to fully electrify the fleet of 40,000 government vehicles by 2027 were also announced. Besides government efforts, various businesses too, are contributing by offering incentives such as the
electric car salary sacrifice scheme
to employees, as well as
leasing an electric fleet
of company cars.
What does net zero mean?
A state of net-zero emissions is achieved when the amount of greenhouse gases produced is balanced out by removing the same amount of CO2 from the environment.
While carbon neutrality focuses on achieving a balance by offsetting the emissions produced, a net zero strategy first aims at reducing the number of emissions produced by adopting greener habits and energy-efficient technologies and then uses offsetting to meet the net zero target. Net zero week is observed annually in July to help raise awareness and highlight the dangers of global warming and the importance of reaching net zero by sharing tips and resources with individuals and businesses.
Other plans to achieve net zero target
The Net Zero Strategy outlined plans to reach its target in seven different industries – power; fuel supply and hydrogen; industry; heat and buildings; transport; natural resources, waste and f-gases and greenhouse gas removals.
Some of the measures included increasing jobs in green industries, securing a £90 billion investment in 2030 to tackle climate change and commercialising sustainable fuel in aviation. The government also announced additional funding to create a climate positive future, including an extra £500 million invested towards green technology projects, £124 million to help restore 280,000 hectares of peat by 2050 and another £120 million to reduce the power sector's carbon emissions through the development of nuclear projects.