News
Petrol prices, the Autumn Budget and what it means for you
Fuel prices are through the roof so let's take a look at what's going on and what the Autumn Budget means for drivers.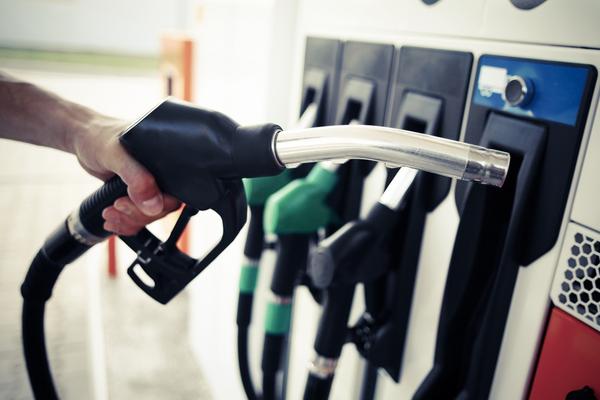 Recent months have seen drivers beleaguered by fuel supply shortages and creeping petrol prices. Here, we look at what's going on and when we can expect things to go back to normal.
Rising fuel costs are set to continue
Petrol prices have hit an unwelcome record high at 142.94p per litre, beating the previous record of 142.48p in April 2012. Diesel also reached a dismal new peak at 147.94p, narrowly surpassing the previous record of 147.93p, in what has been described as a 'dark day for drivers'.
According to RAC fuel watch, £15 has been added to the cost of filling up a 55-litre family car, as the price of unleaded has shot up by 28p per litre and diesel by 30p per litre, since October 2020. If you fill your car up once a week, that's an extra £780 a year you're having to fork out a year on fuel. It comes on the heels of oil prices continuing to climb globally, with the cost of crude oil more than doubling in price in the last 12 months alone (from £30.50 in October 2020 to £61 in October 2021) Demand has soared on the back of the fuel crisis. At the height of the crisis, a survey by the Office for National Statistics (ONS) found that 37% of people were unable to buy fuel because it wasn't readily available at the pumps
due to the shortage in lorry drivers
. According to the Department for Business, Energy and Industrial Strategy, petrol station stock levels have made a full recovery, so there shouldn't be any need to stock up on jerry cans or fight a stranger at the petrol pumps for the last litre anytime soon, or so we should hope.
Will fuel prices go down?
Data from the RAC fuel watch suggests that prices will continue to creep up for the time being, but we're keeping our fingers crossed that prices will steady, or even drop, when issues in the logistics industry are resolved and the lingering effects of the pandemic loosen their grip on the global economy.
We could even hope for government intervention, as suggested by RAC fuel spokesperson Simon Williams, by temporarily reducing VAT, but time will tell in the lead up to Christmas. In the meantime, the recent budget update has better news for drivers.
The Autumn Budget: Fuel duty frozen
"The planned rise in fuel duty will be cancelled," Rishi Sunak announced in the House of Commons this week. Finally – music to our ears, after fears of an increase would have meant misery for families already struggling to keep on top of the rising costs across the board.
Fuel duty will continue to be frozen for a further 12 months, meaning it will be the 12th year in a row that this tax has remained unchanged.
What does this mean for me?
The announcement means that tax on petrol and diesel will remain at 57.95p per litre, which is settling news for drivers across the country for at least the next 12 months.
According to the government's budget report, it's estimated that the average car driver will have saved a total of £1,900 in tax since the freeze began more than 11 years ago, in comparison to the duty escalator system which was in place prior to 2010.
Is it time to switch to electric?
It's a legitimate question many of us have been asking ourselves recently.
With petrol costs spiralling,
electric cars
sure are looking a whole lot more appealing thanks to lower running costs and a ready availability of electricity from home charging points. For many, it's probably still easier to use petrol pumps than public chargers, though many
concerns around the range and pricing of EVs can be debunked these days
. Electric car technology and infrastructure will only get better in the coming years leading up to the
government's 2030 ban on new petrol and diesel car sales.
A record 33,000 EV cars were sold last month, according to the Society of Motor Manufacturers and Traders (SMMT). This means electric cars accounted for 15% of all new vehicles registered. We also saw an increase in advert views for new and used electric cars last month, so it really is a great time to be
selling your old EV
if you're thinking about upgrading. If you're looking to make the switch, Free Trader UK has got you covered with 1,000s of
used electric cars
to choose from, with current prices starting as low as £2,100.